Broken Bay Institute to Host Its Largest Ever eConference
Catholic Communications, Sydney Archdiocese,
24 Jul 2017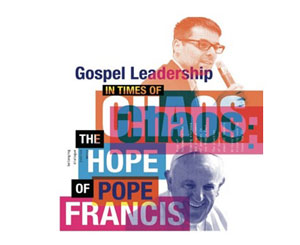 Prominent international and national speakers from the political, media and business arenas will join with world-renowned theologians and leaders of religious congregations as guest speakers at BBI's 13th National
eConference
on
Thursday, 10 August from 10:30am- 3:00pm (AEST).
Held in partnership with the Australian Catholic Bishops Conference, this year's eConference will focus on the theme, Gospel Leadership in Times of Chaos: the Hope of Pope Francis. Speakers at the event will include the former NSW Premier and Foreign Minister of Australia, Professor Bob Carr, the Editor at large at The Australian, Paul Kelly and the Chairman of the Australian Institute of Company Directors, Elizabeth Proust.
BBI will also welcome the internationally respected expert on Vatican II, Professor Massimo Faggioli from the USA as one of the presenters, alongside leaders of religious congregations including the Congregational Leader of the Sisters of the Good Samaritan, Sr Clare Condon SGS. An afternoon panel discussion will be facilitated by ABC Religion Presenter, Noel Debien.
"We have attracted unprecedented international interest in our eConference this year, with registrations from countries as diverse as Japan, Britain, Ireland, the USA, New Zealand, Peru, Mexico and Nigeria", explained BBI's Principal and CEO, Dr Gerard Goldman.
"The eConference will be a unique opportunity to reflect upon the hope offered by Pope Francis during the current era of socio-political uncertainty", Dr Goldman said.
"What makes this event stand-out from our previous eConferences will be the presence of these prominent speakers from business, the media and politics who can link Pope Francis' message to contemporary international affairs", he added.
BBI recently formed an exciting new partnership with Church Support Group, which has played a pivotal role in promoting the eConference to new audiences in Britain and Ireland this year.
"We are also very fortunate to again be working with the award-winning interactive social media platform, XT3, to ensure communities across the globe can engage online with the issues raised during the eConference", Dr Goldman said.
You can register for the free online eConference here: http://www.bbi.catholic.edu.au/short-courses/eConference-2017