John Richard 'Johno' Johnson: A Remarkable Man
Catholic Communications, Sydney Archdiocese,
18 Aug 2017
FITTING FAREWELL FOR A MAN OF THE CHURCH AND STATE
A state funeral today at St Mary's Cathedral in Sydney commemorated the extraordinary life of John Richard 'Johno' Johnson, dedicated and long serving member of the Australian Labour Party and active Catholic who worked tirelessly for the Church.
The Mass of Christian Burial was celebrated by the Most Rev Anthony Fisher OP, Archbishop of Sydney along with bishops and clergy from across Sydney and beyond.
Present were His Excellency the Governor of New South Wales, General Hon. David Hurley, the State Treasurer and Minister for Industrial Relations, Hon. Dominic Perrottet MP representing the Premier; the Minister for Resources, for Energy and Utilities, and for the Arts, Hon. Don Harwin MLC; Hon. Brad Hazzard, Minister for Health; the Leader of the State Opposition, Mr Luke Foley MP; Hon. John Ajaka MLC, the present successor of Mr Johnson as President of the Legislative Council; and many current members of the NSW Parliament and other Parliaments of Australia.
Also present were several former Premiers of New South Wales: Hon. Barrie Unsworth; Hon. Bob Carr who gave the eulogy; Hon. Morris Iemma; Hon. Nathan Rees; Hon. Kristina Keneally; and Hon. Barry O'Farrell; and with them several former MPs from this or other states.
The Hon Tanya Plibersek MP, represented the Federal Leader of the Opposition and her federal parliamentary colleagues.
The Archbishop also welcomed former Prime Ministers, the Hon. Bob Hawke and the Hon. Tony Abbott.
The Archbishop commended Johno for his commitment to his Church and his politics.
"His vision of the good life and a civil society was deeply informed by Catholic social teaching. He had four great loves - family and country, faith and politics - and in his mind they were one."
Read the Archbishop's full homily here.
ARCHBISHOP ANTHONY FISHER OP'S STATEMENT ON THE DEATH OF JOHN RICHARD 'JOHNO' JOHNSON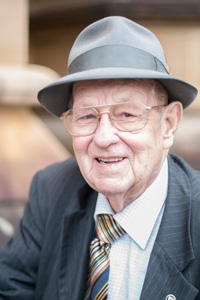 It was with great sadness that today we learned of the death of John Richard 'Johno' Johnson at the age of 87.
Johno was a remarkable man who had a profound influence on all those he encountered.
Inspired by the great loves of his life: the Catholic Church, the Australian Labor Party, his beloved wife Pauline and their family and, finally, his love for Australia, he made an outstanding contribution both to public life and the Church.
Johno was deeply inspired by his Catholic faith. He was and remains an exemplar of what a Catholic lay man or woman should seek to be: someone who brings the inspiration of their faith and the values which flow from it to bear for the common good of their community, especially in the public square.
He was an extraordinary witness to our society of a deeply good, human and compassionate Catholic man, who worked and spoke up tirelessly for those who had no voice - even when this was not popular. No more so than the work he did with the Pro-Life movement.
He will be sorely missed, especially among the staff of the Polding Centre where he was a regular and popular visitor for many years.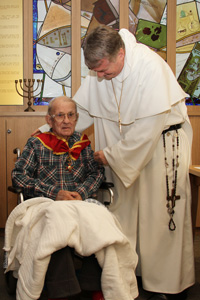 The Archdiocese especially appreciates his contribution as Chairman of The Catholic Weekly for so many years and the way in which he spearheaded its return to profitability. Johno was a tireless fundraiser for various Catholic charities over the years. His presence selling raffle tickets to support the latest cause was legendary.His papal knighthood, bestowed upon him by order of Pope Francis and which I was fortunate enough to be able to present to him on 10 September 2015, was richly deserved.
In my last visit to Johno only a few days ago we prayed together. I was powerfully conscious that despite his weakness his faith sustained him in his final days.
Others have remarked that there are too few people like Johno in public life today. As I reflect on the life of this extraordinary Australian I can only agree.
On behalf of the Archdiocese of Sydney and the many Catholics whose lives were touched by Johno, I extend to Pauline, their four children and their grandchildren my condolences and prayers for the repose of his soul and for his intentions as well.