Mustard Seed New 'Face of the Church' in Sydney
Catholic Communications, Sydney Archdiocese,
10 Jul 2017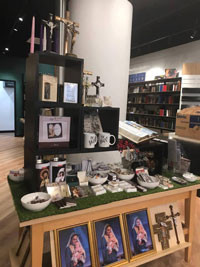 The Mustard Seed Bookshop and Cafe opened in its brand new location in Liverpool Street, Sydney, last week.
With its sleek new design and occupying the street-facing shop at the entrance to the Archdiocese's Polding Centre offices, the Mustard Seed Bookshop and Cafe is sure to capture the attention and the imagination of the many passersby. The store is in close proximity to Museum train station, the Downing Centre local court, and numerous offices and other CBD businesses.
Mustard Seed Manager Tim Goonan said that while the Mustard Seed Bookshop has been around for more than a decade, it is "exciting to have the opportunity for such a prominent street frontage in the heart of Sydney" and is particularly looking forward to helping to "be the face of the Church" to the broader Sydney community.
The cafe is a new addition to the Mustard Seed business, which has traditionally been the premier source for liturgy and parish ministry resources, music, audiobooks and talks and DVDs, books on Catholic doctrine, theology, spirituality, prayer, church history and sacred scripture, as well as gifts for all occasions.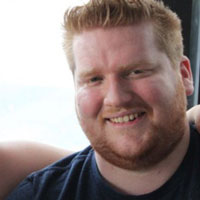 Mr Goonan describes the new-look store in its new location as a "Catholic space blending evangelisation, resources and hospitality."
In addition to Mr Goonan, the Mustard Seed Bookshop and Cafe will have a team of six looking after its customers, as well as assisting with the bookshop's continued online presence, the creation of a new and exciting website, and having an increased presence at Catholic events and conferences.
Mr Goonan said that the staff was already working extremely hard. He said that three truckloads of books, or about 15,000 items, were packed up from the Lidcombe store, driven to Sydney and unpacked in five days, which enabled the store to be opened last week. Mr Goonan said it was a "great testament to the hard work of the staff," and expressed his gratitude in their dedication to getting the new store opened and their enthusiasm to begin this new chapter.
Staff from other Sydney Archdiocesan agencies also located in the Polding Centre were amongst the first customers to the new store, with Mr Goonan commenting on the support received from others working for the Church.
The Mustard Seed Bookshop and Cafe is located at 133 Liverpool Street, Sydney.
Online orders for resources and gifts can still be made through its website: http://www.mustardseed.org.au/