ACYF Music Masterclass Gives Opportuntiy for Young People to be Trained by Industry Professionals
Catholic Communications, Sydney Archdiocese,
13 Apr 2017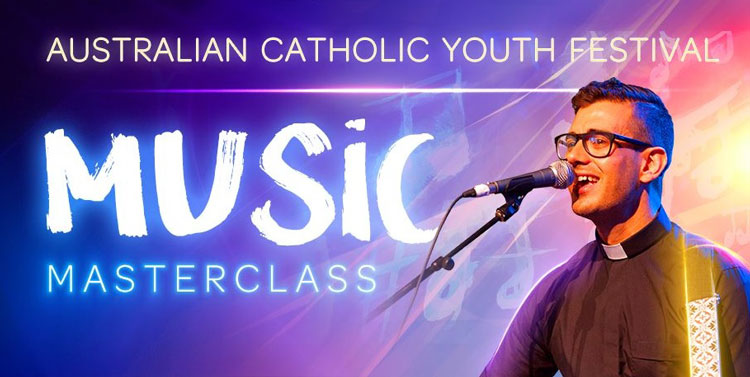 In the lead-up to the Australian Catholic Youth Festival in December 2017, organisers of the Festival will hold a Music Masterclass on Saturday 6th and Sunday 7th of May 2017 open to participants from around Australia aged between Year 9 and 30 years.
This is a fantastic opportunity for young people to engage in further developing their creative skills in music and performance. Various workshops will be led by Catholic industry professionals in liturgy, praise and worship, song writing, vocal training, band dynamics, music technologies, recording, and performance.
The aim of the Music Masterclass is to offer various workshops to people intending to enter a submission into the Official Song Competition and to provide opportunities for participants to receive specialist training in their area of expertise, to enhance their skills and polish their performance. Participants may also be encouraged to apply to perform in front of hundreds or even thousands of young people at the Australian Catholic Youth Festival.
The Music Masterclass will be held at the Southern Cross Catholic Vocational College in Burwood, New South Wales and will cost $100 per Participant, which includes morning tea & light lunch each day.
Registrations are now open and close at 5pm on 28 April 2017. Spaces available are limited. Anyone who would like to take up this worthwhile opportunity can register by completing a registration form, made available now on the official ACYF website.
For more information, visit http://youthfestival.catholic.org.au/get-involved/masterclass.