St John's College Sydney University Appointment of Council
Catholic Communications, Sydney Archdiocese,
17 Feb 2017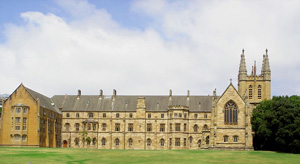 The Most Rev Anthony Fisher OP, Archbishop of Sydney today released the following statement regarding St John's College within the University of Sydney and the appointment of its Council:
Since November 2012 the Council of St John's College within the University of Sydney has been working to bring about lasting changes in College life and governance for the benefit of students for generations to come. Since that time great progress has occurred in improving the academic achievements and communal life of the students and in integrating women into all aspects of the life of the College.
In 2014 the Council submitted proposed amendments to the College's governing statute to the NSW government, with the endorsement of the Archdiocese and the University. As yet amending legislation has not been introduced into Parliament. The Council will continue to engage with the Catholic and the academic communities, and with the alumni of the College, to achieve the required governance reforms. These reforms to governance are essential if the improvements to the culture and life of the College are to be permanent.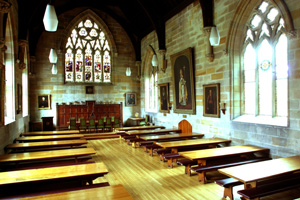 This work is not complete. Against this background, and in order to ensure that it can continue, the six clerical Fellows of the College Council recently resigned in order to give me the opportunity to renew the Council and to provide stable governance for the next few years. I thank the clerical Fellows for taking this step. I have now appointed a new Council for a period of three years until February 2020. The great majority of newly appointed Fellows have already served on the Council since 2012.
I shall request the Council to continue to develop the necessary reforms, in particular, a model of governance which provides for the appointment of Fellows to ensure the range of desirable experience and skills. In this regard, the Council should reflect all the stakeholders in the College - the Archdiocese, the University, the wider Catholic community and the past students.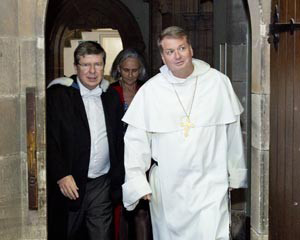 The Fellows appointed to the Council (see attached) will continue to provide the experience and skills necessary for the College's governing body in the 21st century. They include persons distinguished in public life, in the University and college world, and in the life of the Church. I am grateful for their generous commitment to continuing the work of reform and improvement - for the benefit of the students - at St John's.
For the statement and full list of council members please see here.