Festival A Life Changing Event
Catholic Communications, Sydney Archdiocese,
7 Dec 2017
Sydney Qudos Bank Arena shook to the sound of 20,000 young people singing at the top of their voices as the Australian Catholic Youth Festival got underway with some saying the opening plenary session had already provided a "life-changing experience".
Host bishop and the Australian Bishops' delegate for youth, Archbishop Anthony Fisher OP welcomed the young people in characteristic style, challenging them to embrace God's quest for meaning and service.
Fr Rob Galea and band warmed up the crowd, kicking off proceedings by challenging "any bishop who was brave enough" to join him on stage for a spot of spiritual "surfing".
Bishop Richard Umbers proved game and joined him in leading an electric crowd in song and action, jumping side to side in surfer pose as they belted out lyrics reflecting the greatest of God.
OLSH Kensington teacher Dora Bizannes said her students were thrilled to be part of ACYF and that it was a great way of demonstrating how relevant their religion is today.
She said sharing this experience with not only their friends but with 20,000 other young people was incredible.
"ACYF shows young people how their faith is real in 2017," she said.
"The opening session really put the young people in a great frame of mind for what's to come.
"It shows that a faith from ancient times is very real and relevant today."
Eighteen-year-old Aaron Paiva said ACYF had already been a life-changing experience.
The Seven Hills teenager said he felt great joy knowing he was part of the future of the Church.
"Listening to the plenary today made me so proud to be a Catholic today," he said.
"Seeing so many young people express their faith in such an open environment with 20,000 others is life changing."
In his opening address a clearly overjoyed Archbishop Fisher challenged the youth to become "spiritual flamethrowers" who reject a reclining life in favour of loving God and loving others.
"Your faith has to burn so bright, it catches the world alight," the Archbishop said.
"You must be spiritual flame-throwers! You must have the awesomeness of an Australian bush fire, without the destruction! At the end of this festival and the festival of your life, may you sing exultantly with Mary."
Catholic musical powerhouse Matt Maher from Canada brought the youth to their feet, before a dialogue session began with Sr Hilda Scott OSB and three young festival-goers.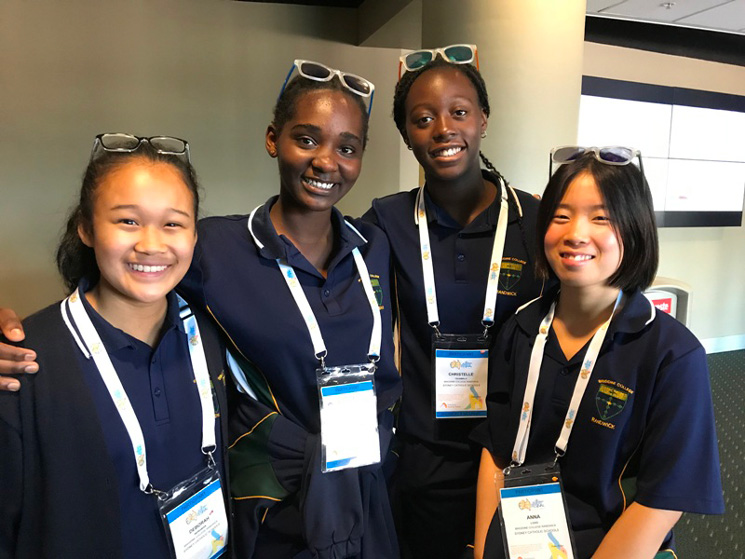 One of those young people, Ashleigh Green, a CatholicCare social worker and an ACYF Ambassador, recounted a moment of joy amid hardship - bonding with a young woman who urgently needed to find a place to live.
"It was just letting go and letting God take over," Ashleigh said. "That was the most freeing thing, because I know that God's plans for that young person was far greater than what I could have come up with."
The director for youth of the Australian Catholic Bishops Conference, Malcolm Hart recounted his own high school years in Western Australia, asking himself what it was that made him feel true joy.
"I thought, if I'm going to do something for the rest of my life, it better bring me and the people around me some happiness," Malcolm told the crowd.
"And that's the question I put to you over the next three days."
He encouraged the young people to extract the maximum amount of learning and discovery out of the festival's many activities and talks.
"Treat it like a Grand Final. Give it everything." he said.
"When you get back on that bus or on that plane, be exhausted. Know that you've given it everything you can …
"If you focus on the love and the joy and the mercy of Christ you will be able to affect change … a generation driven by joy."
Festival goers react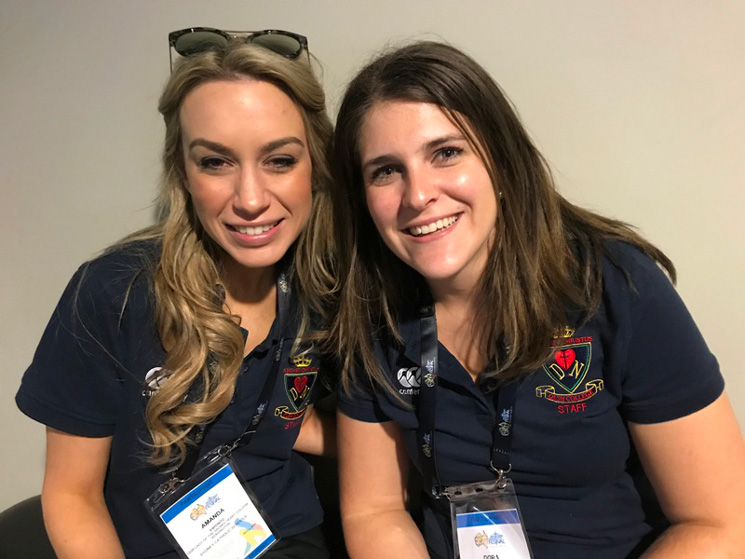 Please click here to read Archbishop Anthony Fisher OP's welcome to ACYF delegates in full.