Royal Commission hearings return to Sydney
Catholic Communications, Sydney Archdiocese,
29 Sep 2016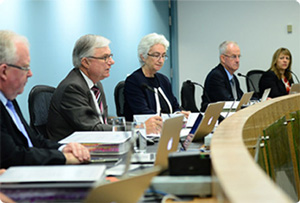 The Royal Commission into Institutional Responses to Child Sexual Abuse sat in Sydney again in recent weeks, with a public hearing into the case of former Priest, John Joseph Farrell, who ministered in the Dioceses of Armidale and Parramatta. The hearing was Case Study 44 for the Royal Commission.
Farrell was ordained in 1981 and appointed as assistant Priest to the parish of Moree. He was there until 1984, when his appointment was terminated. He went on leave for some months, and was then appointed as assistant Priest in the parish of Tamworth East.
Farrell was arrested and charged with offences against a young boy in 1987, and was immediately stood down from duties. The case did not proceed and so Farrell resumed limited duties after that. He then spent some time (November 1989 to June 1992) in the Diocese of Parramatta. His faculties were withdrawn on 1 July 1992 and was laicised in 2005.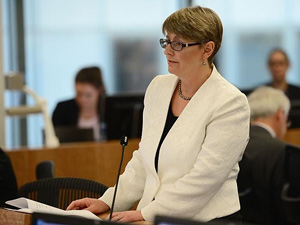 Over the two weeks of hearings, the Commission heard from two survivors and the mother of a survivor, four Priests and three Bishops (Bishop Bede Heather, Bishop Gerard Hanna and Bishop Luc Matthys.)
At the end of the two weeks, Senior Counsel assisting the Royal Commission, Gail Furness SC, told the Commission that investigations were still occurring and so the hearing was adjourned to a later date, which is yet to be fixed.
Other than the conclusion of this hearing, there is only one further public hearing remaining for the Catholic Church.
The Catholic "wrap up" hearing will occur in February 2017.
You can read a summary of the hearings below.