Notre Dame to Assist Australian Human Rights Commission in Student Safety Initiative
Catholic Communications, Sydney Archdiocese,
26 Aug 2016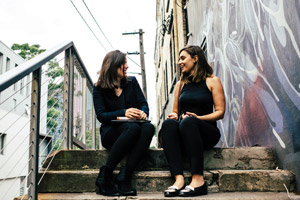 The University of Notre Dame Australia will partner with other Australian universities in a ground-breaking national survey to ensure all students and staff continue to promote a culture of safety and respect in their learning environments.
The survey, launched earlier this week, is an important part of the Respect. Now. Always. campaign to ensure students and staff are safe from sexual assault and sexual harassment. The campaign also seeks to examine best practice approaches to cases of sexual assault and sexual harassment in Australia and around the world to ensure responses by the higher education sector are well informed and improved.
The confidential survey will open at Notre Dame in the first week of October and run until November. A representative sample of students from the University will be selected to participate. All students selected will be asked to complete the survey - even if they have not experienced these behaviours - to ensure Notre Dame gets a clear picture of prevalence of sexual assault and harassment in the community.
Professor Celia Hammond, Notre Dame Vice Chancellor, said the university would participate in the survey as part of its longstanding efforts to keep improving policies and support services to keep students safe.
"The Respect. Now. Always. campaign reflects the longstanding work of the University in establishing a learning environment built on Catholic faith and values and the ongoing commitment to pastoral care of all students. In doing so, the University further reinforces the message that sexual assault and sexual harassment are unacceptable," Professor Hammond said.
"Our shared task as a University community is to strengthen a culture of awareness, prevention and support across Notre Dame's three Campuses of Fremantle, Broome and Sydney to encourage the safest environment in which to study, socialise and enjoy university life."
The survey is being run by the independent Australian Human Rights Commission with assistance from Roy Morgan Research. Responses will be de-identified to protect student privacy.
Any university student who has not been selected in the survey sample but who would like to share their experience can do so confidentially via the Australian Human Rights Commission website - humanrights.gov.au. These online submissions will also inform further improvements in university policies.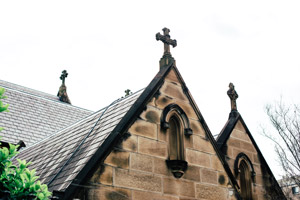 "Drawing on the survey responses, Notre Dame will continue to improve its processes and strategies in order further cultivate a positive, respectful, safe and enjoyable learning and working environment for students and staff," Professor Hammond said.
The University has a number of on-Campus support services available to students, including a confidential counselling service and grievance officers trusted with discussing any issues affecting a student's academic or personal life.
Student and staff seminars on the topic of on-Campus security and safety are also held each semester. Notre Dame also has 24-hour security to ensure its students can study and socialise in a safe environment at all times.
"Notre Dame is committed to the safety and security of both students and staff on Campus, and we encourage those in our community to step in, speak up or seek help if needed," Professor Hammond said.
"Notre Dame is committed to building an even stronger culture of respect, safety and tolerance to ensure all students have the best possible opportunity to grow personally and professionally in order to serve the common good."