Notre Dame ranked #1 in Sydney
Catholic Communications, Sydney Archdiocese,
26 Aug 2016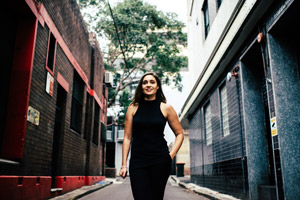 Notre Dame has once again been ranked as Sydney's leading university reflecting its reputation for excellence in education and preparing students for a positive career start.
The University received 5-star ratings from graduates in a record seven categories as published today by The Good Universities Guide 2017.
Nationally Notre Dame was ranked among the top five Australian universities. It is the 10th consecutive year Notre Dame has achieved top results from the Guide, which builds on the outstanding Quality Indicators for Learning & Teaching (QILT) results published earlier this year.
"The results affirm Notre Dame's position as a leading Australian university for students, validates our recent accolades and shows a consistency of excellence," the University's Senior Deputy Vice Chancellor Professor Hayden Ramsay said.
"Notre Dame gives transparent consideration to a range of factors when making admissions decisions. Our admissions philosophy has never focused solely on ATAR but on the whole person. This contributes to excellent fit between student and course, and optimises chances of high-satisfaction and strong motivation."
Professor Ramsay attributed the outstanding results, unlikely for a small, independent and relatively young university, to the Catholic philosophy of education.
"Catholic educational philosophy focusses on the whole human person. This means staff take the time to get to know the student as a person and focus on their specific needs - in other words, how we teach at UNDA is different. UNDA trusted in this vision, with its roots in history and its relevance for the future, and the results are highly satisfied students securing excellent careers, and with space in their hearts and minds for acting ethically and striving for a better society," he said.
Notre Dame Vice Chancellor, Professor Celia Hammond, said the University was delighted graduates continued to value their Notre Dame experience so highly and that their outcomes post-University were so positive.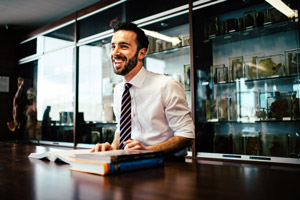 "Students are at the heart of Notre Dame. We recognise and value the uniqueness of each and every student and we seek to provide an environment in which every student is encouraged and enabled to reach their potential."
The Good Universities Guide includesratings on the performance of Australian universities using a broad range of indicators (based on the Australian Graduate Survey results and Government reported data), which examines graduates' educational experiences and outcomes. To receive a 5-star rating in any category, graduates' ratings need to fall in the top 20 per cent across all higher education institutions.
Notre Dame achieved 5-star ratings in seven of the Guide's eight categories: Overall Quality of Educational Experience, Teaching Quality, Learner Engagement, Student Support, Skills Development, Graduate Employment Rate, and Median Graduate Stating Salary.
The Federal Government's 2016 QILT website (qilt.edu.au) showed Notre Dame excelled in critical university indicators and is the leading university in Sydney for Student Support and Overall Quality of Educational Experience, Graduate Employment and Median Graduate Starting Salary; and is also the top university in Australia for Skills Development.
Reflecting the University's outstanding achievement in the Overall Graduate Satisfaction category, School of Medicine graduate from Notre Dame's Sydney Campus, John Farey, said Notre Dame's lecturers and supervisors provided fantastic guidance and encouragement.
"They've mentored me through medicine, and been wonderful role models for my future career," John said. Currently working at the Royal Prince Alfred Hospital, John said he wanted to combine a research and clinical career to foster the translation of basic science into cutting-edge patient care. "At the end of the day, it's all about the patient, and that's been a huge focus of our degree - making the patient a priority."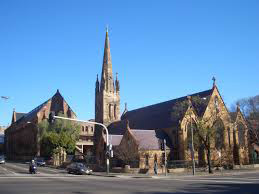 Final year Bachelor of Laws / Bachelor of Arts student, Elyse Di Stefano, chose to study at Notre Dame's Sydney Campus after being offered early entry in her HSC year. Reflecting Notre Dame's 5-star rating for Teaching Quality, Elyse says she has appreciated learning from Law academics who are leaders in the fields.
"Notre Dame Law lecturers, as legal practitioners, ensure my legal education is aligned with current legal practice. They're teaching us the skills we will need when we get to the legal profession which means as graduates we will hit the ground running."
"Notre Dame is supportive, stimulating and welcoming. What I've enjoyed most is being a part of the community. There are so many opportunities for students here and for that I will be forever grateful."
Professor Ramsay is confident that the university can maintain its record of being one of Australia's leading universities.
"The key to the future lies in the people: securing the finest staff available, with respect for Catholic positions and excellence in their own fields; and pursuing an admissions philosophy that gets to know the applicant in interview before offering them a student place. The future is the students and graduates whose voices have now been clearly heard in these latest rankings. We hope others in Catholic Sydney will consider exploring UNDA and making a visit on our Open Day on Saturday 27th August."
Applications are now open for 2017 or visit us on Open Day this Saturday 27 August: notredame.edu.au/openday. To read more about Notre Dame's 5-star ratings, please visit http://notredame.edu.au/.