Equipping Parishes to Be Evangelising Communities at Proclaim 2016
Catholic Communications, Sydney Archdiocese,
23 Aug 2016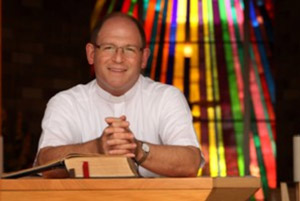 The Proclaim Conference 2016 in Sydney has had since its inception in 2012 a focus on empowering delegates to partake in the "New Evangelisation" highlighting the potential for parishes to be evangelising communities for missionary outreach.
The Conference held from the 1-3 of September at Chatswood will be attended by two auxiliary Bishops from the Archdiocese of Sydney.
Bishop Terry Brady has a heart for parish renewal and supports initiatives like Proclaim that assist and equip the faithful to continue the work of faith revitalisation on the parish front.
"Proclaim focuses on the enrichment and resourcing of parish life, which is the life blood of our Church" says Bishop Brady.
"I look forward to joining representatives from parishes all over Australia so that we can pray together, share experiences and encounter Christ in the lives of people faithfully living out the Catholic life."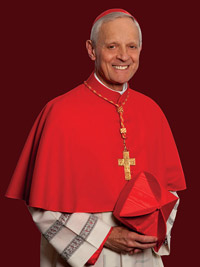 One of the first official duties of newly ordained Bishop Tony Randazzo will be to attend the Proclaim conference.
"I look forward to attending the Proclaim Conference and becoming acquainted with the many great faith initiatives that are taking place in various dioceses around the country", he said.
Sydney born Bishop Randazzo and Bishop Richard Umbers will be welcomed into the Archdiocese of Sydney as auxiliary bishops on Wednesday evening 24 August at St Mary's Cathedral in a Mass celebrated Archbishop Anthony Fisher OP. Bishop Randazzo is keen to become acquainted with the people of Sydney after spending his early years growing up in Queensland and he is also eager to embrace new evangelisation initiatives.
"It will be a special experience to attend as a newly ordained bishop because building parishes as evangelising communities will be a focus of my mission as a bishop" said Bishop Randazzo.
"There is great possibility for reenergising the Church in Australia beginning with parish life and the mission fields were ordinary people work, live and encounter Christ."
Workshop presenters will offer some of the best practices, practical strategies and creative approaches by which the vision of the Gospel can be lived out by local communities of faith. This year the Diocese of Broken Bay is hosting the Conference and offers a line up of renowned keynote speakers including Cardinal Donald Wuerl, Archbishop of Washington, Bishop Nicholas Hudson, Auxiliary Bishop of the Archdiocese of Westminster, Dr Susan Timoney, Secretary for Pastoral Ministry and Social Concerns at the Archdiocese of Washington and Daniel Ang Director of Evangelisation from the Catholic Diocese of Broken Bay.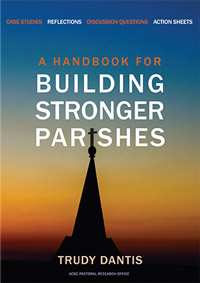 Their topics include Pope Francis and his plan for renewal and evangelisation in parishes, parishes as oases of mercy, the missionary mandate of the parish, the Christian life embedded in our neighbourhoods and strategies for prophetic witness.
The Proclaim Conference 2016 will host the launch of an important new book from Garratt Publishing, A Handbook for Building Stronger Parishes by Trudy Dantis. The book will be launched by Archbishop of Hobart, Julian Porteous on the 1st of September and it provides excellent reflection questions, worksheets and action plans to support your parish team.
To find out more about the Proclaim Conference visit the website: http://proclaimconference.com.au/