Three Australians Profess Vows with Nashville Dominican Sisters
Catholic Communications, Sydney Archdiocese,
18 Aug 2016
The first two Australians to join the Dominican Sisters of St Cecilia in Nashville, Tennessee made their Perpetual Profession of Religious Vows on Monday 25 July, the Feast of St James, at the Cathedral of the Incarnation in Nashville, Tennessee, before Most Reverend David R. Choby, Bishop of Nashville. They were amongst nine young women professing final vows at the Mass.
A few days later, on 28 July, nine young women professed their first vows. Among them was Grace Assaf, now Sister Mariam OP, originally from Sydney.
Family of friends of each of the Sisters travelled from Australia to be present.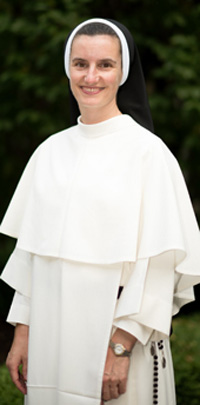 Sister Cecilia Rose is the daughter of Mr. and Mrs. Ngoc Thanh Pham and the sister of Brother Joseph Pham OFM Cap. She served a mission year with Sydney's Catholic Youth Services in 2008, playing an integral role in the World Youth Day celebrations in Sydney. It was during World Youth Day that Sister Cecilia Rose first encountered the Nashville Dominicans.
Sister Cecilia Rose is a graduate of Loyola Senior High School and University of Notre Dame in Sydney, Australia, where she earned a Bachelor of Arts degree in Education. She is currently teaching Catholic Studies and English at Trinity Catholic College.
Sister Mary Helen is the daughter of Laurel and Colin Hill, and is originally from Melbourne. Like Sister Cecilia Rose, she too served a mission year with NET Ministries and first met the Sisters during Sydney's World Youth Day.
Sister Mary Helen is a graduate of Sacred Heart Girls' College and Monash University, Australian Catholic University, and Holy Apostles College and Seminary in Cromwell, Connecticut. Sister earned a Bachelor of Science, a Bachelor of Chemical Engineering, a Graduate Diploma in Education, and a Master of Arts in Moral Theology. She is currently teaching at Trinity Catholic College in Auburn, New South Wales, Australia and she works in the University of Sydney Catholic Chaplaincy.
23 year old Sister Mariam is originally from Sydney, and graduated from Tangara School for Girls in 2009. After completing Year 12, Sister Mariam studied commerce and French at Macquarie University. On profession of her first vows, Sister Mariam received her black veil, described by her brother, Robert, as the "highlight" of the Mass.
The Congregation of Dominican Sisters of St. Cecilia was established in Nashville in 1860. The Sisters of St. Cecilia are dedicated to the apostolate of Catholic education. The community of nearly 300 sisters serves in 37 schools throughout the United States, with mission houses also in Sydney, Australia; Vancouver, British Columbia; Rome and Bracciano, Italy; Elgin, Scotland: Sittard, The Netherlands, and Limerick, Ireland. St. Cecilia Motherhouse is located in Nashville, Tennessee. For more information on the Dominican Sisters of St. Cecilia Congregation, please visit their website at www.nashvilledominican.org.