St Vincent's Health Wants National Strategy to Reduce Alcohol-Related Harm
Catholic Communications, Sydney Archdiocese,
2 Jun 2016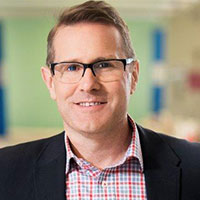 Australia's largest non-for-profit provider of health and aged care services, St Vincent's Health, has called for a national strategy to reduce alcohol-related injury, illness and violence by 20% by 2025.
This roadmap for reform includes higher alcohol taxes, nationwide lock-out laws, a ban on alcohol sponsorship in sport and an increase in funding for treatment services for people with alcohol dependence.
St Vincent's Health, which also runs St Vincent's public hospitals in Sydney and Melbourne, have released their policy recommendations in a document called Restoring the Balance - A New Approach to Alcohol in Australia.
Around 150,000 people are admitted to hospital every year as a result of alcohol incidents with around 60% of crime in Australia related to alcohol.
St Vincent's Health CEO, Toby Hall said that is nearly a billion dollars spent on "putting people into hospital because of alcohol".
"A 20% reduction in alcohol-related harm would see 30,000 fewer hospital admissions per year and three fewer alcohol-related deaths per day," he said.
St Vincent's Health would also like to see NSW's lock-out laws go national. Laws require central Sydney venues to turn away people from 1.30am, serve last drinks by 3am and ban the sale of takeaway alcohol after 10pm.
This legislation was introduced after the one-punch deaths of Thomas Kelly and another teenager, Daniel Christie.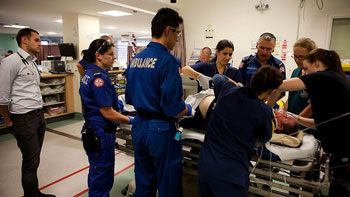 Sydney's St Vincent's Hospital has reported a 25 percent drop in seriously injured patients coming through emergency since the lockout laws were introduced. While many bar and club owners say the lockout laws are a kneejerk reaction to isolated problems and forced many premises to close, emergency doctors and nurses claim they are working and critics don't see the frontline fallout of alcohol violence.
St Vincent's Health is asking the major parties to commit to reducing alcohol-related harm in the run-up to the Federal election.
"If governments pursue our recommendations, I'm confident we will not only see significant change, but we will literally save hundreds of lives," Toby Hall said.
"It is now over to the major parties for a response."