Catholics Recognised for Service to Community in Queen's Birthday Honours Recipients
Catholic Communications, Sydney Archdiocese,
15 Jun 2016
Catholics from around Australia were once again prominent in the Queen's Birthday Honours List, recognised for their service to the community.
Brother John May SJ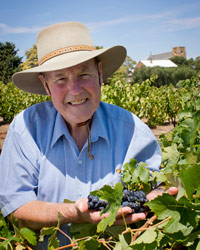 Sevenhill Cellars' Jesuit Winemaker Emeritus, Brother John May SJ, has been admitted as a member in the General Division of the Order of Australia (AM) in recognition of his significant service to winemaking, through contributions to professional associations, to regional tourism and to the Catholic Church in Australia.
Br May, who came to Sevenhill and the Clare Valley in 1963, said he was "deeply honoured" to be made a member of the Order of Australia.
"It is a great privilege to recognised in this way, as there are many other people in the community who deserve to be acknowledged because of their contribution and commitment," he said.
"I have been fortunate to be part of the development of Sevenhill and the Clare Valley's wine industry and to be closely involved with the parish and the community. Along the way, I have received wonderful support from many people and I hope that I have been able to contribute in the same way.
"We are all given gifts by God and, when I was sent to Sevenhill, my commitment was to exercise all my talents for the greater glory of God.
"Being a Jesuit, our motto Ad majorem Dei gloriam (For the greater glory of God) has been my guiding light. Having devoted my life to the Lord, I do not expect to be honoured for my work which, for me, has always had its own rewards."
In addition to his work at Sevenhill, Br John contributed to the community in many ways, including chairmanship of the Clare Valley Tourism Association and membership of the Clare Valley Winemakers' Association, Clare Region Winegrape Growers' Association, and Vine Improvement and Landcare organisations.
Br John retired from winemaking in early 2003. His contribution to Sevenhill was recognised with the launch in 2008 of the 2004 Brother May Reserve Release Shiraz to coincide with the completion of his 45th vintage at Sevenhill.
Sister Cecilia Mary Wiltshire pbvm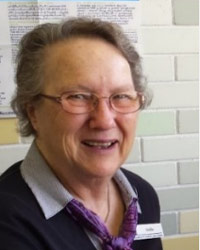 Presentation Sister Cecilia Mary Wiltshire also received the Order of Australia for significant service to the community through social welfare programs, to education, and to the Catholic Church in Australia.
Sister Cecilia Mary served the community in the field of secondary education for a period spanning four decades, including roles as teacher and principal from 1960 to 1992. In 1992, she was appointed as the Congregation Leader for the Presentation Sisters, a role in which she served until 1997.
Following this, Sister Cecilia Mary served as the Director and Chairperson in the Aged Care division of Southern Cross Care, and chaired its Services Review Committee. She also served as the Director of Our Lady's Nurses for the Poor.
Sister Cecilia Mary has served as the Committee Chair of the Macarthur No Interest Loan Scheme, which provides interest free loans of up to $1000 to people in the community who are struggling with finances, and largely goes to the purchase of essential household goods.
Today, she is the chairperson of the Presentation Sisters' Care Team, a volunteer for Meals on Wheels and a Committee Member for Compeer, an initiative of the St Vincent de Paul Society which involves engaging volunteers to provide friendship to community members struggling with mental illness.
Bernadette Tobin, Australian Catholic University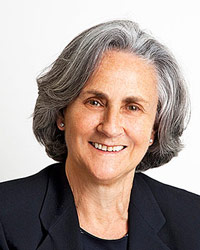 Australian Catholic University's Associate Professor Bernadette Tobin was named an Officer of the Order of Australia (AO) for her distinguished service to education and philosophy and to the development of bioethics in Australia as an academic. She has also been recognised as a leader on a range of public health advisory and research councils.
She is the Foundation Director of the Plunkett Centre for Ethics at St Vincent's Hospital, Sydney, and the Founder and Trustee of the Philippa Brazil Foundation (supporting research and education in the ethics of healthcare), holding each of these positions since 1993 and has been Chair of St John's College at the University of Sydney since 2014.
Dr Tobin has been a reader in Philosophy at ACU since 2002 and was, prior to that, one of its senior lecturers. She is an honorary ethicist at the Children's Hospital at Westmead and a member of the NSW Health Clinical Ethics Advisory Panel.
She is a member of the Pontifical Academy for Life and a member of the Governing Council, International Association of Catholic Bioethicists.
In addition to her work at ACU, Dr Tobin is a member of the Board of Regents at Bethlehem University a Conjoint Associate Professor in the Faculty of Health Sciences at the University of Sydney and in the Faculty of Medicine at the University of New South Wales and has been a visiting fellow at the University of Technology, Sydney's Faculty of Science.
She has served on the Board of the Garvan Institute of Medical Research, the Sydney Catholic Archdiocesan Schools' Board, as a member of the NSW Ministerial Advisory Council on Biotechnology and the Australian Health Ethics Committe.
Dr Kevin Donnelly
Dr Donnelly has been made a member (AM) in the General Division of the Order of Australia for significant service to education as a researcher and author, to national curriculum development and to professional organisations.
A Senior Research Fellow at ACU, Dr Donnelly is co-author of the Australian Government report Review of the Australian Curriculum. He has written more than 600 articles, books and opinion pieces on topics including depression, education standards and policy.
He has been an English teacher at several secondary schools, a member of the Year 12 English Panel of Examiners and has served on the Victoria Board of Studies. He was the Branch President of the Victorian Branch of the Australian Education Union from 1975 to 1983, founded the Education Standards Institute in 2008, and still serves as its director.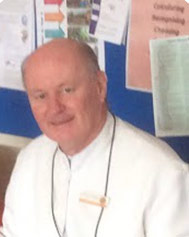 Marist Brother Daniel Hollamby
Marist Brother Daniel Hollamby of Alice Springs, Northern Territory was recognised for significant service to primary education, particularly in Indigenous communities, through senior teaching and leadership positions.
He has spent over 40 years working in primary schools across Australia as a teacher and principal, and is currently the Principal of Ltyentye Apurte Catholic School in Santa Teresa, a fully Indigenous community and school, 90 kilometres east of Alice Springs, Central Australia. The Marist Brothers have had a ministry in Santa Teresa for the past 30 years.
Brother Hollamby said that he continues to be energised by the desire of children in a remote community to learn and by watching them as they grow in so many ways through access to education.
Father Neville Drinkwater, Archdiocese of Canberra-Goulburn
Father Neville Drinkwater received a Medal of the Order of Australia (OAM) for his service to the Catholic Church in Australia. He is the longest-serving priest in the Archdiocese of Canberra-Goulburn, being ordained as a priest in 1954.
He was appointed to his first parish in Queanbeyan, and then moved to Gundagai, Bega Gunning, and Boorowa before being sent to Charnwood to establish St Thomas Aquinas parish in 1974. He still serves as parish priest of the parish.
Michael Joseph Byrne
Mr Byrne was awarded the Member of the Order of Australia (AM) for significant service to Catholic education as an administrator, to policy development and reform, and to professional standards.
From 2006 to 2015, he served as Commissioner and Board Member of the National Catholic Education Commission and was the Executive Director of Queensland Catholic Education Commission at the same time.
Prior to this, he was the Director of the Townsville Catholic Education Office, a position he had held since 1993. He was appointed to the role after 15 years as its Deputy Director and Regional Administrator.
Mr Byrne also served as Principal and Deputy Principal at St Margaret Mary's College, Townsville, and taught at a number of Queensland high schools.