Archbishop Anthony Fisher OP Condemns Orlando Shooting, Calls for Prayer for Victims
Catholic Communications, Sydney Archdiocese,
15 Jun 2016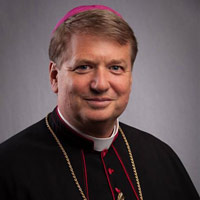 The Archbishop of Sydney, Most Rev. Anthony Fisher OP, expressed his sorrow at the news of the mass shooting in Orlando, Florida over the weekend and called on Catholics to offer prayers for the victims, their families and friends.
In the early hours of Sunday morning, Florida time, gunman Omar Mateen entered the Pulse nightclub, a popular venue for Orlando's LGBTI community. Mateen killed 49 people and injured 53 more before he was killed in an exchange of gunfire with law enforcement officials.

Archbishop Anthony called the news "heartbreaking" and acknowledged the possibility that the death toll, already the highest for a massacre in the United States in modern history, could rise. "We know 49 innocent people have been killed and many more injured, some fighting for their lives in hospital," he said.
"Sadly the horror and the pain, the turmoil and confusion will continue for many days and I ask all Catholics to pray for the victims, their families and friends."
Archbishop Fisher said "all individuals should have the freedom to gather in places of their choosing without the risk of violence which is so often the result of hatred and ignorance."
"The people in that club were victims of violence and terror. The shooting rampage by one man was a brutal assault on the dignity of human life," he said.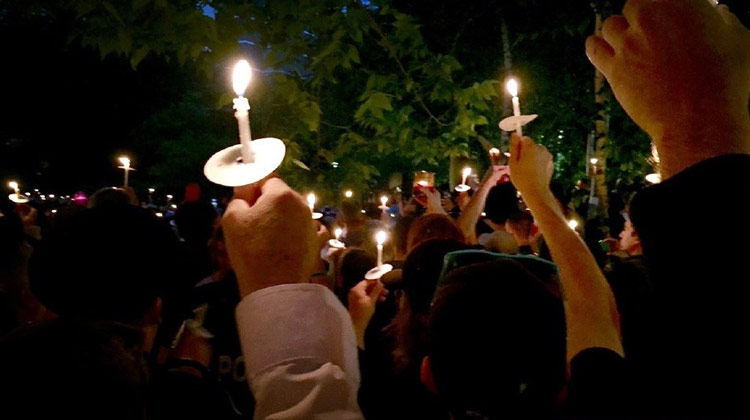 On Sunday evening, Pope Francis decried the attacks. A statement released by Father Federico Lombardi SJ, Holy See Press Office Director, said that the terrible massacre had caused "the deepest feelings of horror and condemnation, of pain and turmoil before this new manifestation of homicidal folly and senseless hatred."
"Pope Francis joins the families of the victims and all of the injured in prayer and in compassion," he said. "Sharing in their indescribable suffering he entrusts them to the Lord so they may find comfort."
Archbishop Fisher echoed the Holy Father's words.
"I join Pope Francis in saying the attack has prompted the deepest feelings of horror and condemnation. The Pope has asked Catholics around the world to pray for the dreadfully high number of innocent victims, the injured and the terrible suffering of many families. Let us all join in those prayers."
Archbishop Fisher will this evening join a service of prayer and remembrance at St Andrew's Anglican Cathedral, Sydney this evening. The service will be presided over by Anglican Archbishop of Sydney, Glenn Davies. The Governor of NSW, The Premier and the US Consul-General will be attending together guests from the LGBTI and Muslim communities.
To read the Archbishop's full statement see here.