Catholic Welfare Agencies Express Disappointment at Federal Budget
Catholic Communications, Sydney Archdiocese,
6 May 2016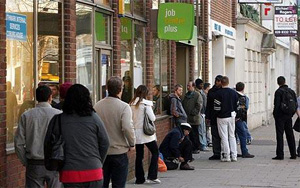 Catholic agencies which provide significant welfare to the poor and vulnerable have expressed disappointment at the needy being overlooked in this year's Federal Budget, announced by Treasurer Scott Morrison on Tuesday night.
Caritas Australia expressed its deep disappointment in the budget, specifically decision to cut an additional $224m from Australia's official aid program, the third successive cut by the government. The cuts have reduced Australia to its least generous role among OECD countries in 40 years.
Caritas Australia CEO, Paul O'Callaghan said that Australia has had a prominent and bipartisan record of strong support for economic improvement and poverty alleviation, both in our immediate region and beyond.
"Together with Australia's outstanding contribution through peace-keeping missions, this aid and development role over many decades led to Australia being regarded as a significant leader and middle power," Mr O'Callaghan said.
"While Australia remains one of the wealthiest nations in the OECD group, this latest funding cut will confirm our major turn to insularity and not providing a reasonable share in the global response.
"Australia's partners in the region and beyond comment with regret that Australia has given up its shared leadership role in combatting poverty."
Mr O'Callaghan said that "the 30% cut in Australia's official aid program since 2013 not only impacts on the livelihoods and wellbeing of millions of people, but also sends a clear signal to the world of a major change in Australian international priorities for the long term."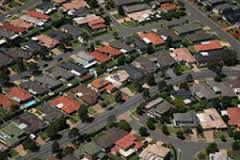 CEO of Catholic Social Services Australia, Marcelle Mogg, also expressed disappointment at the budget. "The 2016-17 Budget provides tax cuts to the rich and service cuts to the rest," she said.
"Australia has an estimated 600,000 children living in poverty and this Budget offers them little hope. If the Government invested in these children's families directly they could have secured the future of the children and stimulated the economy.
"For the third year running, this government offers nothing to those who are homeless or experiencing significant housing stress. Securing the basics in life - a house, an education, and health care - are increasingly beyond the means of average Australians, and impossible for those on low incomes. The successive failure of this government to address Australia's housing crisis, rental affordability and rising homelessness is a disgrace. A long term strategy and binding agreement between the Commonwealth and States and Territories is needed to ensure all people have a home."
She went on to express the willingness of Catholic Social Services Australia to work with the government and others in serving the vulnerable: "Government and business, working with social service providers in innovative relationships could change the outcomes in life for the young people, families, people with disability and mental health challenges who are desperately looking for an opportunity to participate in the social and economic prosperity that all Australians desire."
On a positive note, Ms Mogg welcomed the additional support for recently arrived humanitarian migrants, the commitment to work with the social service sector in supporting individuals moving from welfare to independence, and the funds channelled into domestic violence programs.
Brisbane Archbishop Mark Coleridge released a video, asking Australians of goodwill to join him in requesting a change to the cuts to overseas aid.