Archbishop Anthony Fisher OP Says Thank You as He Returns to Work
Catholic Communications, Sydney Archdiocese,
5 May 2016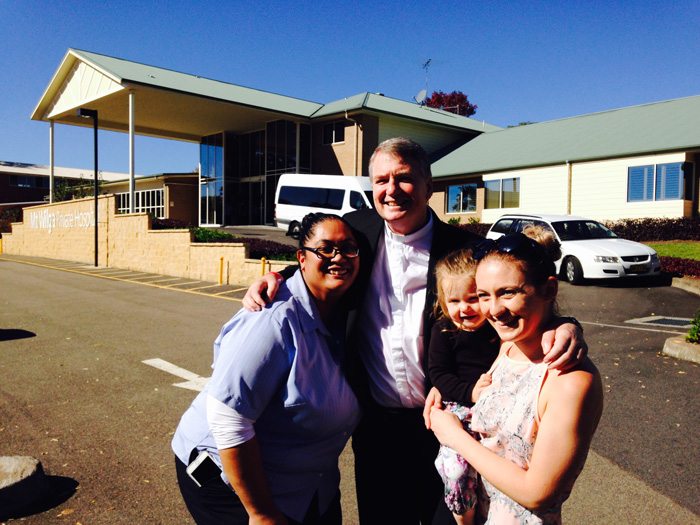 Following four months in hospital and rehabilitation, Archbishop Antony Fisher OP has returned to Cathedral House.
Just prior to Christmas the Archbishop was diagnosed with Guillain-Barré Syndrome which affects the immune system resulting in paralysis.
From intensive care at St Vincent's Hospital he went to Mt Wilga Hospital in Hornsby where for the past three months he has been receiving intensive physiotherapy.
The rehab program has helped him regain use of his legs although his hands are recovering a little more slowly.
On leaving My Wilga the Archbishop thanked all the doctors, physios, occupational therapists and all the and staff for their professionalism and personal care who he believes have helped enormously with his ongoing recovery.
Now back in his own residence the Archbishop is planning on working in the mornings and continuing with his rehabilitation program in the afternoons.
During his time in hospital the Archbishop has been inundated with prayers, cards and social media messages.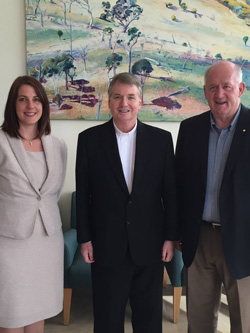 "My people have not let me forget them for a moment, because they have been so generous and close to me," Archbishop Fisher said this week.
The Archbishop believes it is certainly the many prayers going his way that have helped him recover a lot quicker than the doctors expected.
It is not unusual for people with Guillain-Barré Syndrome to take two years to recover however the Archbishop's progress has been steady and encouraging and despite the syndrome rendering him initially paralysed and then muscle weak, his spirits have always remained high.
"I have been in good spirits and right the way through, very peaceful," he said.
Peaceful but with a deeper understanding of suffering.
"I do think that in the future when I preach about suffering it will be more personal and that I will have learnt some things about it that I might have known notionally, or not known, buy which will have a greater bite and be more personal.
"I think I have learnt some new things about suffering and its place in the spiritual life and in recovery."
This week Archbishop Fisher will be participating in the Australian Catholic Bishops' Conference plenary. He also hopes to celebrate Mass for the Feast of Corpus Christi on 29 May at St Mary's Cathedral when he wants to personally thank parishioners and friends for their prayers and support.