Archbishop Returns to St Mary's Cathedral to Celebrate Mass Next Sunday
Catholic Communications, Sydney Archdiocese,
27 May 2016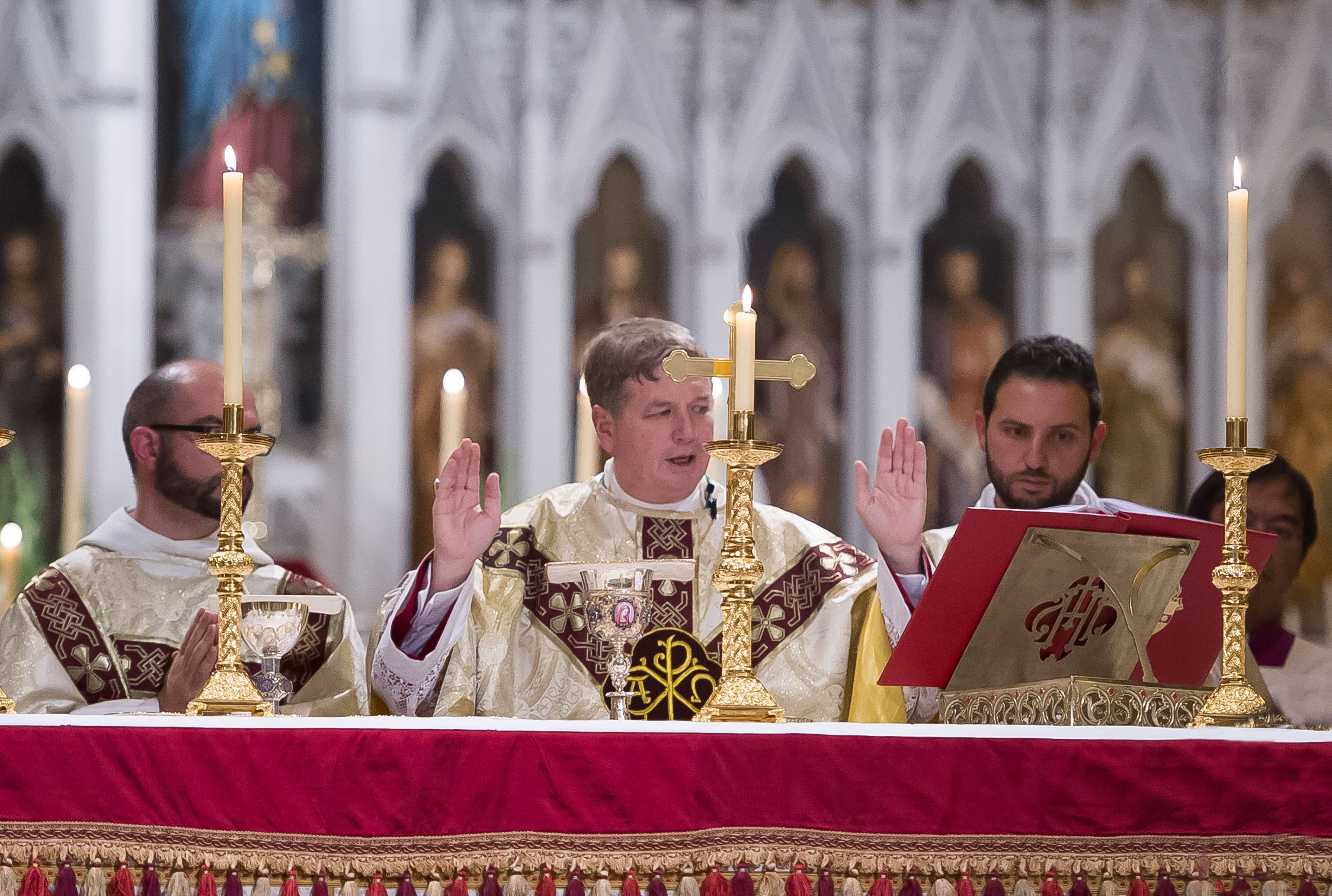 The Feast of Corpus Christi, to be celebrated next Sunday, is a very special day in the Catholic calendar.
It will also be an emotional one for the Archbishop of Sydney, the Most Rev Anthony Fisher OP, who will return to St Mary's Cathedral after a long illness and celebrate the Solemn Mass at 10.30am with many family and friends present.
Archbishop Fisher has only recently returned to Cathedral House after being diagnosed with the debilitating Guillain Barre Syndrome just prior to Christmas. Just days before Christmas the Archbishop was admitted to St Vincent's Hospital following an infection which was complicated by an immune-related pathology.
Symptoms included sudden muscle paralysis and on-going weakness. Following weeks in intensive care the Archbishop underwent many more weeks of rehabilitation at the Mt Wilga Rehabilitation Hospital.
While Archbishop Fisher has now returned home he has as yet not returned to a full schedule and the physio will continue for some time.
However he is working with Chancery staff and priests regarding on-going projects and key issues and events in the Archdiocesan calendar.
He is also very much looking forward to celebrating the Mass this Sunday.
Apart from family, friends and colleagues many of the doctors and staff from St Vincent's Hospital and Mt Wilga hospital will also be at the Mass to pray for and give their moral support to the Archbishop who said this week he is extremely grateful for the wonderful care he has received and also for the many messages of support from the community. He said he is now looking forward to making a full recovery.
All are welcome to celebrate the Feast of Corpus Christi Mass on Sunday which is also known as the Feast of the Most Holy Body and Blood of Christ or the Real Presence of Christ in the Eucharist which celebrates the belief in the body and blood of Jesus Christ and dates back to at least 1240.