New Australian Ambassador to the Holy See Appointed
Catholic Communications, Sydney Archdiocese,
13 May 2016
The bishops of Australia warmly welcome the appointment of Ms Melissa Hitchman as Australia's next Ambassador to the Holy See in Rome.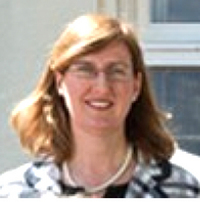 The Hon Julie Bishop, Minister for Foreign Affairs, made the announcement on 5 May last. Ms Hitchman is the third person to be appointed as Residential Ambassador following the appointment of the Hon Tim Fischer AC, who served in the role from 2009 to 2012. He was succeeded by John McCarthy KCSG, from 2012 to 2016.
President of the Australian Catholic Bishops Conference, Archbishop Denis Hart said, "the bishops of Australia congratulated Ms Hitchman on her appointment and look forward to working with the new Ambassador who brings a wealth of experience to the role.
"Ms Hitchman has been until now Deputy Chief of Protocol within the Department of Foreign Affairs and Trade, a position she has held since 2013. We also acknowledge Ms Hitchman's previous experience as First Secretary at the Australian High Commission in London.
"We respect and are grateful for the dialogue that takes place between Australia and the Holy See.
"Since 2008, Australia has had a resident Ambassador to the Holy See. The appointment has enabled greater discussion between Australia and the Holy See on a range of current issues from political and religious freedom to inter-faith dialogue, international security and peacekeeping to the treatment of refugees.
"On behalf of the bishops of Australia, I wish Ms Hitchman every success in her new role as Ambassador. I hope and pray that Australia's diplomatic relations with the Holy See will continue to be developed through dialogue, support and action."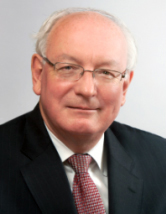 The Department of Foreign Affairs and Trade says Australia and the Holy See have worked closely for more than forty years on complex international issues such as peace-building, human rights, political and religious freedom and prevention of people smuggling and human trafficking.
Ms Hitchman's appointment has also been welcomed by Catholic Mission, the Australian agency of the official missionary arm of the Catholic Church.
Father Brian Lucas, National Director of Catholic Mission, keenly welcomed the appointment. "I congratulate Melissa Hitchman on her appointment as ambassador the Holy See," he said. "Australia has a strong relationship with the Holy See, not only through its diplomatic ties, but also through the agencies of the Catholic Church.
"As the Pope's own mission organisation, we are looking forward to working collaboratively with Ambassador Hitchman and the Australian Government to support the opportunities fostered through this relationship, and address issues of concern around the world."
"The commitment by the Australian Government to maintaining a strong ambassador to the Holy See is very encouraging," said Father Lucas. "Each of the issues identified by the government are at the very heart of the work of Catholic Mission in Australia and internationally.