University of Notre Dame Opens Doors to Parents, Leaders in Education
Catholic Communications, Sydney Archdiocese,
29 Apr 2016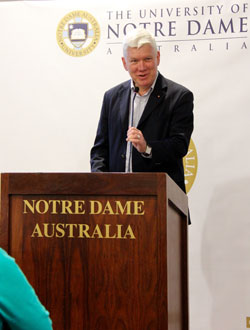 The University of Notre Dame Australia will hold special events for parents and leaders in education next week.
Senior high school students and their parents are invited to a Parent Information Evening on Tuesday, 3 May 2016 at 6pm at the university's Broadway campus (104 Broadway, Chippendale).
The Information Evening is designed to help parents and students through the transition from secondary to tertiary education. The evening will provide an opportunity to speak with current students, meet academic staff and learn about Notre Dame's courses and pathways into university.
A registration form for the free event can be found here: http://www.nd.edu.au/events/2016/parent-information-evening
And on Friday, 6 May, the University will host a special full-day seminar for education leaders, administrators and senior teachers within Catholic education.
The one day education forum with Professor John Haldane, Visiting Professor in Philosophy at Notre Dame and a foremost theoretician and contributor to contemporary debate and reflection on education, is entitled Catholic Education at a Crossroads: Future Perils and Hopes.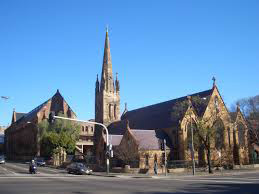 Professor Haldane will offer his philosophical reflection and practical experience in the context of Catholic education with a particular focus on Australia. He will speak about the genuine difference which Catholic education offers to the public, and consider the perils and hopes which lie ahead.
The interactive seminar, which will also feature respondents from the local Australian education sector, will be held from 10am to 4pm at St Benedict's Hall, 104 Broadway, Chippendale.
The day will also include Mass and a complimentary lunch.
The University encourages interested educationalists and administrators to contact the University's Institute for Ethics and Society to request registration for the seminar at ies@nd.edu.au or phone 8204 4240.