Pope Francis Visits Secretariat for the Economy, Expresses Support and Encouragement
Catholic Communications, Sydney Archdiocese,
29 Apr 2016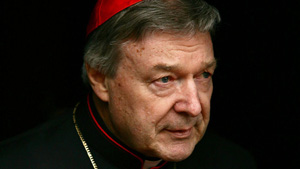 Pope Francis yesterday paid a visit to Cardinal George Pell and the office of the Secretariat for the Economy and all staff. At the meeting, which lasted an hour, the Holy Father said he fully supported their work and re- emphasised the ongoing need for transparency in continuing with their reforms. He also repeated the need for outside or external professional inclusion and assistance.
The visit came two weeks after it was announced that a Vatican audit by global accounting firm, PricewaterhouseCoopers, which was appointed by the Council for the Economy, would be suspended. The suspension was announced in a 12 April letter from Italian Archbishop Giovanni Angelo Becciu, assistant to the Secretary of State.
A communiqué from the Holy See Press Office on 26 April said that the suspension was "not due to considerations linked to the integrity or quality of the work initiated by PwC" but explained that "issues have emerged regarding the meaning and scope of certain clauses of the contract and their methods of implementation." The communiqué said that these elements would undergo examination.
A statement from Cardinal Pell's office said it was unfortunate that some outlets continued to misreport the facts in relation to the appointment of PwC as external auditor of the Holy See.
"Some of these errors include the suggestion that the engagement was not signed by the appropriate Vatican entity and that the C9 [the council of nine cardinals chosen to advise Pope Francis on various matters] should have been involved," the statement read.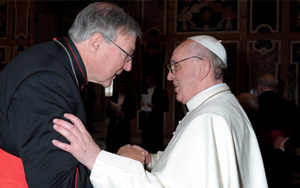 The statement then made the following corrections:
"The PwC contract is with the Council for the Economy which, as is clear in its Statutes, is the competent body for the appointment of external auditors.
"The Council is the competent body - not the Secretariat of State, and certainly not the C9, which is an advisory body for the Holy Father and operates without any formal role in the governance of the Holy See.
"The PwC contract was signed by the Chair of the Councils Audit Committee and co signed by the Prefect of the Secretariat for the Economy, following a unanimous resolution of the Council to appoint PwC and a direction to proceed."
The statement also confirmed that Cardinal Pell would be continuing his current role for the full five-year term of his appointment, and noted with interest that the so-called "concerns" about the PwC audit and contract were only raised when auditors began asking for certain financial information and were finding it difficult to get answers.