Archipelagos of Peace - The Challenge to Make Peace Not War
Catholic Communications, Sydney Archdiocese,
22 Apr 2016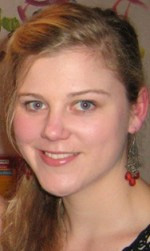 Fr Peter Smith, Justice and Peace Promoter for the Archdiocese of Sydney this week congratulated Dr Kimberly Doyle, Research and Project Officer of the Justice and Peace Office on the conferral of her doctorate from the Australian National University in the vital area of peacekeeping.
Kimberly's doctoral dissertation, entitled "Archipelagos of Peace", examines Australian Peacekeepers in Bougainville, East Timor and Solomon Islands between 1997 and 2006 and makes a significant contribution to both historical data studies and the qualitative assessment of what "peacekeeping" means in a modern context. In addition it recognises Australia's place in the Pacific interacting as a European settlement with those of non-European backgrounds.
"At a time when Australian troops continue to be deployed in conflicts in foreign lands, Kim's work reminds us that such global struggles are not only about ideologies but real men, women and children, just like our own families, who bear the cost of injustice" said Fr Peter.
"Dr Kimberly Doyle's scholarly and insightful research has added greatly to the strength of the Justice and Peace Office to continue to advocate and educate for those most in need in our city and our world."
The Chancellor of the Archdiocese of Sydney Chris Meney welcomed the contribution of Kimberly's studies in this area. Kimberly's thesis on peacekeeping "will have a substantial and positive bearing on the work of the Justice & Peace Office" he said.
Kimberly's role at the Justice and Peace Office has seen her work closely with parishes across the Archdiocese to educate and advocate for a more just society. She has a background in research, history and education with a particular interest in peace and conflict studies, especially in relation to peacekeeping and peacebuilding in Pacific contexts. She has worked and volunteered in the education and community sectors in positions ranging from teaching in tertiary and public education roles, to volunteer work with young indigenous people in remote central Australia.
Her special interests in social justice issues are in the areas of peacemaking and peacebuilding, fair working conditions, equitable access to meaningful education and support for those living with disabilities. A talented speaker, she has been instrumental, along with her workmate, Naomi Englebrecht, in establishing and revitalising, social justice groups in parishes and collaborating with other sectors of civil society around issues as diverse as refugees, homelessness, disability services and worker's rights, in addition to working for a more peaceful society.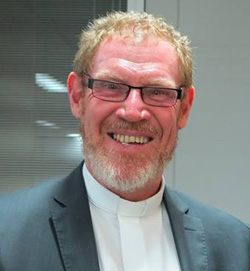 A relatively recent convert to Catholicism has seen Kimberly bring the Gospel to life in action. Kimberly's encounter with Catholic Social Teaching was a key influence along the way of her journey to the Catholic faith.
"What really attracted me about that part of the Catholic tradition was the promise inherent within it that we might make peace rather than make war" said Kimberly.
"Archipelagos of Peace" is, in many ways, a unique approach to peacekeeping. Whilst most historical studies of this period of the Howard government years focus on the politics and strategies employed; Kim focuses on the narrative of the men and women on the ground. "In this way" she writes, "this thesis takes elements of the two bodies of extant literature - historical specificity and critical analysis of the narrative elements of peacekeeping - and weaves them together to create an historically rich yet critical account of Australia's peacekeeping in the Pacific."
Such a person centred approach gives a new perspective, not just to peacekeeping in the Pacific, but gives a methodology for examining all engagements of Australian Armed Forces; past, present and future.