ACU Research Awarded $1.3m NHMRC Grant
Catholic Communications, Sydney Archdiocese,
4 Mar 2016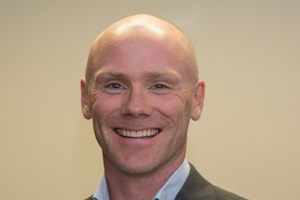 The Australian Catholic University (
ACU
) announced this week that it has been awarded a $1.3m grant from the National Health and Medical Research Council (
NHMRC
).
Prime Minister Malcolm Turnbull and Federal Minister Sussan Ley were at ACU's Canberra Campus on Thursday to announce 96 NHMRC grants for new research worth $129 million. The NHMRC will distribute approximately $850 million to health and medical research in Australia this year.
Minister Ley said the grants focused on a range of topics that were critical to Australian health. "This promise supports Australia's commitment to fostering the best and brightest in health and medical research," she said.
The ACU's Institute for Positive Psychology and Education (IPPE) will receive one of the partnership grants. The IPPE brings together the world's leading researchers and theorists to conduct rigorous, multi-disciplinary research to address critical educational and psychosocial issues, translate theory and research into effective policy and practice, and aims to demonstrate how people can flourish and thrive, not just succeed.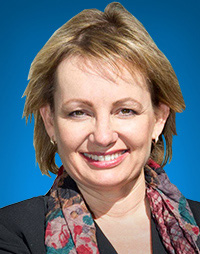 The title of the research is
Evidence-based physical activity in primary schools: Improving children's health through sustainable partnerships
.
Associate Professor Chris Lonsdale's research utilises self-determination theory as a framework for understanding and enhancing physical activity motivation and he has published 20 studies framed by this theory. It examines the motivational processes underpinning physical activity behaviour in a wide variety of contexts, including schools, rehabilitation, and competitive sport.
Speaking of Professor Lonsdale, Ms Ley described Associate Professor Lonsdale as an "extremely talented" researcher.
NHMRC CEO Professor Anne Kelso noted the importance of the grants. "We have a highly productive and internationally competitive research community, and the recipients of these grants will pursue exciting and innovative research for the benefit of human health," Professor Kelso said.
About Professor Lonsdale's research:
Physical inactivity is a leading contributor to illness in Australia.
The Partnership Project grant scheme aims to create partnerships among decision makers, policy makers, managers, clinicians and researchers.

Partnership Projects answer a specific research question to influence health and wellbeing through changes in the delivery, organisation, funding and access to health services.
The New South Wales state government is providing cash and in-kind contributions to this research.
Across 200 primary schools, Associate Professor Lonsdale and his team will examine how a physical activity promotion program affects children's fitness, wellbeing and academic performance.
Associate Professor Lonsdale is interested in physical activity participation in a variety of contexts, including sport, exercise, school-based physical education, healthcare, and daily life activities.
Associate Professor Lonsdale also researches the impact of physical activity on physical and mental health and wellbeing.