Tributes for Lay Leader with Ordinary Life and Heavenly Dream
Catholic Communications, Sydney Archdiocese,
2 Mar 2016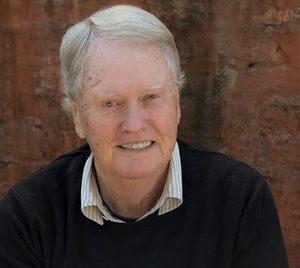 Tributes flowed at Holy Name Catholic Church, Wahroonga on Friday for the life of Colin Sutton who passed away on 21 February 2016, aged 82. Hundreds of family, friends and associates filled the parish for the Requiem Mass to farewell a lay man who made a significant and historical contribution to the Catholic Church in Australia throughout his lifetime.
Father David Ranson, parish priest of Holy Name and Vicar General of the Diocese of Broken Bay celebrated the Requiem Mass in the presence of Archbishop Julian Porteous, Archbishop of Hobart, Fr Ken Barker, Moderator of the Missionaries of God's Love and Fr Steve Fletcher MGL from the Archdiocese of Canberra-Goulburn.
Colin Nelson Sutton, born on 14 January 1934 in Sydney was husband to Val, his wife of 60 years, father to six children and grandfather to 19 grandchildren. Colin was a convert to the Catholic faith, entering the Church at the age of 22. He overcame the challenge at the age of 36 of being diagnosed with terminal cancer and was given three months to live. After a miraculous recovery, he had an encounter with the Catholic Charismatic Renewal and went on to become the founder of the Disciples of Jesus Covenant Community, an Australian grown lay Catholic community, and the founder of Youth Mission Team Australia, a vibrant youth ministry work operating in schools across Australia.
The two eulogies paid tribute to the two enduring achievements of Colin's life, his family and his faith. His eldest son Matthew honoured his father as a wonderful family man, a "peacemaker and problem solver" who came from a broken home but strived to give his large family what he himself never had. Matthew lauded Colin's love for his wife and dedication over six decades of marriage and recognised his commitment to his faith that was grounded in the simple things of life. "Dad's spirituality was very human," said Matthew.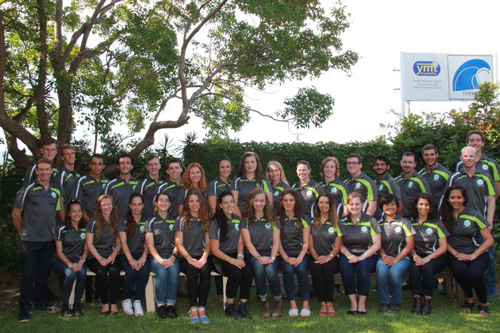 He described his father's working career that covered years in retail, the Air Force, a very successful venture in real estate, and then finally working for the Disciples of Jesus Community. Matthew noted that his father left a lucrative position in the property industry to take a leap of faith and work full time to cultivate his dream of a committed Catholic community that would have a transformative impact on the Church and the world.
The second eulogy was delivered by Reg Firth, leader of the Perth branch of the Disciples of Jesus Covenant Community who came from Western Australia to farewell his friend and brother in Christ. Reg highlighted the rich faith of Colin and explained how Colin's generous response to the calling of God built something extraordinary and enduring in the life of the Church, and over many decades has blessed countless lives. He explained that what began as a group of families under Colin's direction seeking to live a committed and dedicated Catholic life has grown by God's grace into an ecclesial community with branches in almost every state of Australia as well as in the Philippines, Papua New Guinea and Indonesia. Despite his great achievements, Reg described Colin as a simple man who was "visionary, focussed, humble and loyal".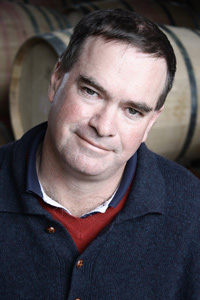 The Disciples of Jesus Covenant Community began in October 1979, and on 1 September 1994, amalgamated with Hephzibah Covenant Community which was founded by John Kennedy in February 1982. From the early days of being a small gathering of families seeking to live a faith filled life together, it has grown to be recognised as a Private Association of the Christian Faithful of Pontifical Right and is a member of the worldwide Catholic Fraternity of Charismatic Covenant Communities and Fellowships with representation in the Vatican.
John Kennedy, co-founder with Colin of the Disciples of Jesus Community acknowledged the contribution of Colin over many years that was not without sacrifice and difficulty.
"I really admired Colin and believe he 'got there'. By that I mean he presented to God as a man who had been freed from the impediments of power, prestige, sense of entitlement or achievement and probably considered those things and many more as 'rubbish'."
Tim Kirk, Chief Winemaker and CEO of Clonakilla Wines from Murrumbateman NSW, is the current leader of the International Council of the Disciples of Jesus Covenant Community and is grateful for the original vision and courage of Colin in founding the community.
"Colin could not have known all those years ago that his enthusiastic yes to God would bear so much fruit, establishing a legacy that continues to be a source of growth and blessing for the Church that he loved," said Tim.
"His yes enabled our yes, and with the help of the Holy Spirit, continues to shine a light on the mysterious joy of a life lived open to God."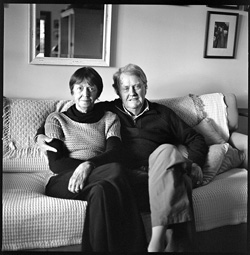 Out of the Disciples of Jesus, many works of evangelisation have sprung, including Youth Mission Team Australia (YMT), which Colin established in 1986 after dreaming that young Australians might be given real opportunities to encounter Jesus Christ. YMT is celebrating its 30th year of service to the Church operating as a non-profit charity based on the concept of peer to peer ministry. It is widely recognised as one of the most experienced, successful Catholic youth evangelization organizations to be produced in this country. YMT is a ministry of young men and women who have deferred career or tertiary studies to dedicate 12 months to serving full-time as youth ministers in schools and parishes. It empowers young people to live life to the full through personal relationship with God and a revelation of their own value. Focused on the character and faith development of teenagers, YMT facilitates powerful, energetic programs for schools and churches, as well as weekly youth groups and weekend camps, all grounded within a balanced pastoral care structure of the Disciples of Jesus Community.Colin's original vision for the operation of the YMT is still in place today and involves members committing to live a radical, common life style of prayer, simplicity and mission in shared households. Members begin and end each day with prayer at 6am and 10pm, attend daily Mass, spend time each day in worship and personal prayer time and are pastorally and spiritually mentored throughout the year. Team members also spend two days a week in the regular workforce and pool their wages to cover their basic living expenses, leaving themselves an allowance of just $25 a week. Wednesday to Sunday is then available for full time ministry.
Steve Toohey, National Director for YMT Australia has had a long association with Colin and explains not only did Colin have a big dream to see young people encounter the Gospel, but this was matched by his care and concern for the 387 team members who have dedicated a year or more to serving voluntarily in this ministry over the last 30 years.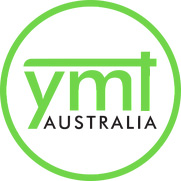 "As Founder of Youth Mission Team Australia, Colin has been directly responsible for the personal and spiritual transformation of literally hundreds of thousands of young people throughout Australia," he said.
The Disciples of Jesus Community is unique in that it was founded and is led by lay people, however was the place where consecrated life began in the form of the Missionaries of God's Love (MGL), now an official religious institute which was recognised by the Vatican on 8 February, 2016. The MGL was founded in 1986 by Fr Ken Barker, a member of the Disciples of Jesus Community who joined with other young men in the community who were seeking to become priests but wanted to remain members of the community.
The MGL priests and brothers are one of only a few religious congregations established in Australia by Australians to be formally recognised by the Pontifical Congregation of Religious Institutes and Societies of Apostolic Life. They are a congregation established under the grace of the Charismatic Renewal and are located in Canberra, Melbourne, Darwin and Manila. A MGL Sisterhood also exists and is located in branches of the Disciples of Jesus Community in Canberra, Melbourne and Sydney.