Last Chance to Win a Trip to World Youth Day in Poland
Catholic Communications, Sydney Archdiocese,
11 Mar 2016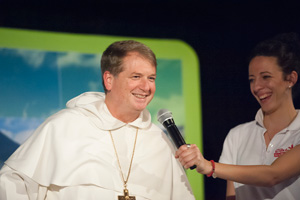 This weekend is the final opportunity for public school students to win the chance to attend World Youth Day 2016 in Poland.
Sydney's Confraternity of Christian Doctrine (CCD) is giving public school students in Years 10 or 11 the opportunity to win fully paid pilgrimages to World Youth Day 2016 in Poland via Prague. CCD trains and supports Sydney's large network of volunteer Parish catechists who provide religious education and formation to 27,000 Catholic children in public schools across Sydney.
CCD Director Douglas Mawhinney said that almost half of all Catholic school-age students are enrolled in state schools, many of whom receive formation from volunteer Parish catechists.
The pilgrimage group of seven CCD competition winners will join the more than 500 students from Sydney's Catholic secondary schools and an estimated additional 600 others from around the Archdiocese of Sydney who have finished school in making the pilgrimage to World Youth Day in Krakow.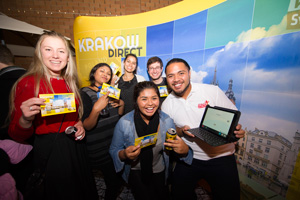 Not only will the winners receive a trip to World Youth Day, they will receive pilgrim formation prior to the event and follow up support so that they might continue opening their lives to Christ.
With WYD16 just 4 months away and the competition closing this weekend, the time to act is now!
Many might not know that the relationship between the CCD and World Youth Day goes back to the very origins of World Youth Day, with CCD sponsored a young Parish Catechist to attend the very first World Youth Day. That same person is now a Principal at a public primary school who demonstrates a real commitment to the CCD program of inviting catechists to serve the Catholic school children in public schools.
To enter the competition, students will need to handwrite 300-500 words or submit an artwork with a reflection about why they would like to go to WYD as a pilgrim. Entries need to be endorsed by a Priest, preferably the student's Parish Priest.
Students should contact CCD on 9307 8330 as soon as possible or email office@ccdsydney.catholic.edu.au for a parental permission form and further information.