Cardinal George Pell to Give Video Evidence to Royal Commission from Rome
Catholic Communications, Sydney Archdiocese,
9 Feb 2016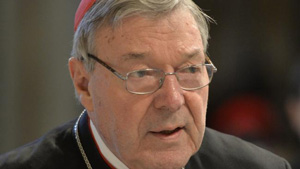 The Royal Commission into Sexual Abuse has accepted Cardinal Pell's medical report and he will give further evidence to the Commission via video link from a facility in Rome.
The medical report was part of the renewed application for the Cardinal to give evidence from Rome and confirmed in further detail clinical symptoms which would make it difficult for him to undertake a long haul flight and which could entail serious risks to his health.
In announcing his decision Justice Peter McClellan said;"Although people with conditions that Cardinal Pell has may fly long distance, it is apparent from the medical report that in the case of Cardinal Pell there is a risk to his health if he undertook such travel at the present time.
"Having regards to the nature of his ailments, it could not be expected that his health is likely to improve and remove those risks.
"Although it remains preferable that he give evidence in Australia, when the alternative that he gave evidence by video-link is available, the Commissioners are satisfied that that course should be adopted."
Justice McClellan read sections of the report detailing the relevant and clinical symptoms . When asked by counsel for one of the victims to make the entire report public, Justice McClellan said he had read the essential elements and only left out maters not of direct relevance to his capacity to give evidence after a journey to Australia.
"...I don't see the public need for those matters to be discussed. They certainly have not in any way influenced the decision."
No further details were released.
Speaking from Rome, Cardinal Pell, Prefect of the Vatican's Secretariat for the Economy, welcomed the decision of the Royal Commission to hear his evidence by way of video link from Rome . He once again repeated that he was keen to respond to the issues that have been raised in recent hearings, including responding once more to specific allegations that have been made against him.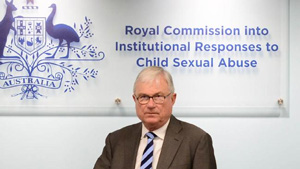 "I have always expressed my willingness to assist the Royal Commission in its work. I have appeared on two previous occasions and many months ago made it clear I was willing to appear again." Cardinal Pell said.
"While my plans were always to make the journey home to appear in person, my doctors have made it very clear that at the present time my health prevents me from undertaking long haul travel. I wished things were different however I am pleased after receiving the latest medical reports last week, the Commission has now decided to agree to hear my evidence via video link from a professional conference facility in Rome."
The Cardinal expressed his concern that survivors from Ballarat and Melbourne have already had to wait to hear evidence and was pleased firm arrangements were now in place.
"Survivors and the general public deserve a complete response and should not be subjected to further delays, in the hearing of evidence and I look forward to showing my continued support for all victims, especially those from my home town of Ballarat," he said.
Cardinal Pell will now give evidence via video-link beginning 29 February when the Royal Commission returns to Sydney from Ballarat.
The Cardinal's evidence relates to the Diocese of Ballarat (Case Study 28) and also the Archdiocese of Melbourne (Case Study 35).