Caritas Launches its 50th Project Compassion Appeal
Catholic Communications, Sydney Archdiocese,
9 Feb 2016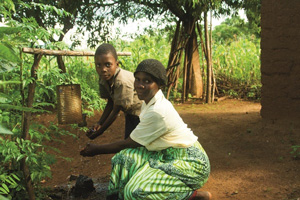 Caritas Australia's annual Lenten fundraising appeal, Project Compassion, was launched this week with parishes throughout the Archdiocese keen to raise not only funds but awareness that will help empower the world's most vulnerable people.
Remarkably it has been 50 years since the first national appeal which raised around $90,000 towards community self-help programs in Papua New Guinea, Vietnam and Malayasia.
Last year an incredible $11.57 million was raised for Project Compassion nationally.
Caritas Australia is the international aid and development organisation of the Catholic Church in Australia and each year its Project Compassion has a theme. This year it is" Learning more, creating change".
In is message on the launch of Project Compassion Bishop Greg O'Kelly, SJ AM, the Chairman of Caritas Australia said ; "As Pope Francis says 'Education is an act of hope', so this year P:roject Compassion celebrates the power of learning, and the many ways in which Caritas Australia is working with local partners around the world to provide vital learning and renewed hope to children, women and men most vulnerable to extreme poverty and injustice."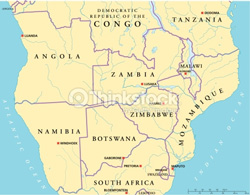 "Learning more, creating change" will be explored through six feature stories in print and on the Caritas website for the six weeks of Lent. These stories will demonstrate how education, training and sharing knowledge empowers individuals and communities to transform their futures and create lasting change.
They will include stories from families in Malawi, Laos, Papua New Guinea, Australia, Cambodia and India.
The first one highlights a family in Malawi. Malawi is a landlocked country in south eastern Africa, and is split by the Great Rift Valley and the large Lake Malawi.It is a largely agricultural country
With many people relying on farming small plots of land to produce food to feed their families. But with a precarious food supply some have often gone months without enough food to eat.
The country has also battled decades of underdevelopment and corruption. It has also been devastated by HIV-Aids with more than one million children orphaned by the disease.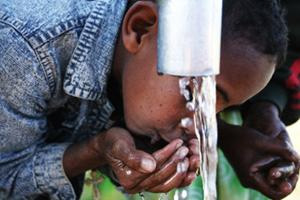 Although the country has a population of around 16 million, the life expectancy for men and women is around 55.
However with programs supported by Caritas Australia and the local organisations there has been improvements in health, hygiene and economic growth.
The video seen here shows that when Caritas Australia and the local Caritas, CADECOM, began working in a woman and mother called Doney, in her remote village, they saw beyond the community's challenges. These days, the people of Doney's village are paving the way to a better future.
And that is the objective of all Caritas's initiatives through Project Compassion.
Caritas is part of Caritas Internationalis which works in over 200 countries and territories.
However Caritas Australia directly assists over 30 countries in Africa, Asia, Latin America and the Pacific, as well as Indigenous Australia.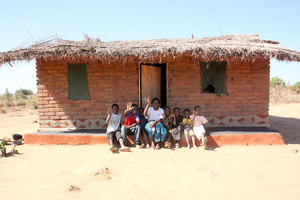 From very humble beginnings in Germany in 1897, Caritas has grown to become one of the largest aid and development agencies in the world. The ideals have remained the same - address the causes of poverty and bring about long-term change.
Their programs promote human development and self-reliance, such as improving health, overcoming illiteracy, reducing environmental damage, conserving cultural identity, providing training for better agricultural practices and recognising the dignity of every single person.
Caritas also provides humanitarian assistance in emergencies.
Donation envelopes for this year's Project Compassion appeal as well as the recognizable traditional boxes can be found in your parish.
For further information on Caritas, Project Compassion and donate online click here http://www.caritas.org.au/
One donation can transform a life.