Royal Commissioner to Announce Monday if Cardinal Pell Allowed to Give Evidence Via Video
Catholic Communications, Sydney Archdiocese,
5 Feb 2016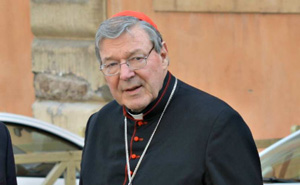 Justice Peter McClellan, Chair of the Royal Commission into Institutional Responses to Child Sexual Abuse, will announce on Monday whether he accepts Cardinal George Pell's application to give evidence from Rome via video link.
In a directions hearing this morning (Friday 5 Feb 2016), Senior Counsel assisting the Royal Commission, Gail Furness SC, reminded the Commission that Cardinal Pell was due to give evidence in person in Melbourne in December 2015, but an application was made for him to do so via video link after a report from his treating doctor advised that Cardinal Pell had a worsening heart condition meant he could not undertake a long-haul flight.
A further medical report dated 29 January 2016, with the doctor opining that a flight to Australia could entail serious risk to the Cardinal's health, was provided to the Commission.
Allen Myers QC, counsel for Cardinal George Pell, told the Commission that Cardinal Pell would like to give evidence as soon as possible, and will make himself available to give evidence at the commencement of the Ballarat hearings scheduled for 22 February or at such time thereafter as the Commission can manage.
He said that the Cardinal wanted to avoid the appearance that he was unwilling to give further evidence.
Mr Myers renewed Cardinal Pell's request to give evidence via video link, noting that a trial run was conducted the previous evening and that it was successful. He also made mention of the 50 other witnesses who have given evidence via video link.
Justice McClellan issued a confidentiality order over the medical report, but did allow counsel for other parties to view the full report, dur5in g a break in proceedings, and make submissions about it.
Lawyers for various survivor witnesses asked the Commission to make the medical reports public so that they could be scrutinised.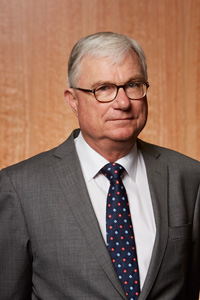 Mr Myers responded by saying that there was no public interest in Cardinal Pell's health, rather his health was a matter for the Commission. He said that making the report public would only provoke debate in the media about Cardinal Pell's medical condition and that there was no public interest in such a debate.
Justice McClellan said if the request for Cardinal Pell to give evidence via video link is granted, he was inclined to hear the evidence the week after the Ballarat hearing which starts on 22 February and he would consider hearing the evidence in Sydney.
It is likely hearings would commence in the afternoon (Australian time) to accommodate the 10-hour time difference between Sydney and Rome. Royal Commission staff will also travel to Rome to assist.
Justice McClellan reserved his decision as to whether to maintain confidentiality over Cardinal Pell's medical records, and whether to grant the request for Cardinal Pell to give evidence via video link until Monday at 1.45pm.
The directions hearing also covered the appearance of Bishop Robert Mulkearns, previous Bishop of Ballarat. The Commission heard that Bishop Mulkerarns has terminal cancer and has been given just months to live. He is currently in a nursing home receiving palliative care. The Commission heard that Bishop Mulkearns hopes to give evidence, but his health is such that he may only be able to testify for 90 minutes at a time followed by several days of rest. It also heard that Bishop Mulkearns' memory is poor, and there was a risk that he might inadvertently and unintentionally provide misleading evidence.
Counsel for survivors disagreed as to whether the testimony of Bishop Mulkearns would be beneficial to the Commission given his condition.
Justice McClellan will also hand down his decision about whether to permit Bishop Mulkearns to appear via video link on Monday.