Vatican: Bishops Not Being Told To Cover Up Abuse
Catholic Communications, Sydney Archdiocese,
16 Feb 2016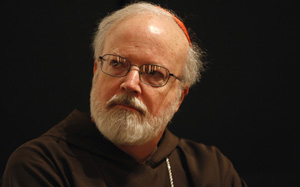 Media reports doing the rounds here and overseas claiming the Vatican is telling new bishops they don't have to report sexual abuse are wrong.
Holy See spokesman Father Federico Lombardi said a reported comment from a Vatican consultant is "not in any way - as someone has mistakenly interpreted - a new Vatican document or a new instruction or new 'guidelines' for bishops."
The news reports concerned a statement from French Monsignor Tony Anatrella, who contributed to a 2015 formation course for new bishops organized by the Congregation for Bishops.
The document said "it is not necessarily the duty of the bishop to report suspects to authorities, the police or state prosecutors in the moment when they are made aware of crimes or sinful deeds." Msgr. Anatrella said that decision is up to victims and their families.
The Pontifical Commission for the Protection of Minors, a body created by Pope Francis in 2014 and led by Cardinal Sean P. O'Malley of Boston, also issued a strongly worded statement ,insisting that Catholic officials should make such reports.
The commission includes a cross-section of the Church's leading experts on the detection and prevention of child sexual abuse, including an Irish abuse survivor.
"As Pope Francis has so clearly stated, 'The crimes and sins of the sexual abuse of children must not be kept secret for any longer. I pledge the zealous vigilance of the Church to protect children and the promise of accountability for all'," the statement said.
The Archdiocese of Sydney consistently asks all claims of child sexual abuse be reported to the police to investigate