Sister of St Joseph - 150 Year Anniversary Celebrations
Catholic Communications, Sydney Archdiocese,
12 Feb 2016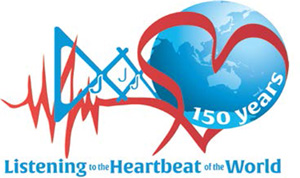 The celebrations will be world-wide on 19th March which will mark the 150th anniversary, or sesquicentenary, of the founding of the Sisters of St Joseph in Penola, South Australia.
It was on that day in 1866, the Feast of St Joseph, that Mary MacKillop, with the direction and encouragement of Fr Julian Tenison Woods, began to live as a religious under the patronage of St Joseph. Mary wore a simple black dress and bonnet, attended Mass, taught the children and waited for God to show her the next step. Many have followed in her footsteps since then - Sisters, Associates, Co-workers and all with a Josephite Heart.
They currently live and minister in the Josephite spirit in many places throughout Australia, NZ, Ireland, Scotland, Peru, Brazil and East Timor,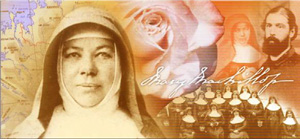 A logo for this year 's sesquicentenary celebrations has been especially designed to highlight everyone being drawn in to the pulsating heart of God.
Special masses throughout New South Wales will mark the anniversary including St Mary's Cathedral; at 10 am on Saturday 19 March. However there will also be special masses at St Joseph's Church, Leeton; St Joseph's Church, O'Connor, ACT; St Patrick's Church, Wellington; St Francis Xavier's Cathedral, Wollongong; St Joseph's Church, Woodburn and St Patrick's Church, West Tamworth.
Josephite Sisters, Associates, Partners in Ministry, students, ex-students, former Sisters, family and friends, priests and religious are all invited to gather and celebrate together.