Interfaith Harmony Week - 1-7 February
Catholic Communications, Sydney Archdiocese,
29 Jan 2016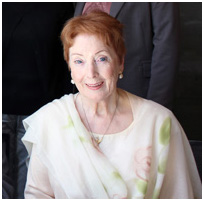 By Sr Giovanni Farquar, Director the Commission for Ecumenism and Inter-religious Relations, Archdiocese of Sydney
World Interfaith Harmony Week is based on the pioneering work of the Common Word initiative 2007 when a gathering of Muslims and Christians met in Rome to engage in Dialogue on two common fundamental Religious arguments: Love of God, Love of Neighbour. The goal was to move forward in promoting a culture of peace and non violence in the world. In 2010 Abdullah II of Jordan proposed to the UN General Assembly the introduction of a World Interfaith Harmony Week. This proposal was unanimously adopted on October 20, 2010 and henceforth the first week of February was established as International World Harmony Week.
A platform was provided - one week in a year - when all people of goodwill can show that they have not given up on striving together for a world where the dignity of all is recognised and respected; a world without hatred, hunger, prejudice and greed; a world where peace and justice might reign amongst us, regardless of race or religion, colour or culture; a world where noble sentiments and rousing resolutions do not remain as just "sweet words" but give rise to a moral force and energy that reignites all that is good in the soul of humankind.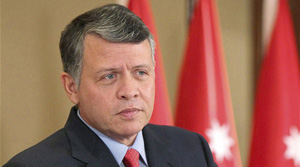 This week will allow for the whole of humanity young and old, to recognize the richness of our diversity and to appreciate more deeply that the common values we hold far outweigh the differences. No matter how ineffectual our efforts to promote harmony might seem in the context of violence and crime, we must not lose hope. To do so would be to abandon all those amongst us in this our time, who are suffering indescribable torment and indignity at the hands of other humans.
Above all, it would betray countless millions who have gone before us, our loved ones who fought wars or were victims of wars, who sacrificed their lives so that goodness would overcome evil in our world and in the hearts of humankind.
Life in all its diversity is the most precious of all gifts and must be celebrated. Personal stories bear testimony that the instinct and capacity to survive even in situations of unspeakable torment, defy our human comprehension. But to emerge from such situations with dignity, wisdom and grace remains forever a mystery.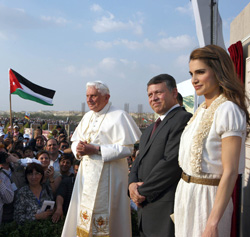 Let us remember especially and celebrate those amongst us, fast dwindling in number, survivors who hold the truth of the darkest passages of history which must be remembered. Their stories must be told, listened to, recorded and bequeathed to future generations. Their lives must be celebrated during Interfaith Harmony Week. The integrity of their stories must be protected at all costs, for from such deposits of truth, humanity will be set free.
Finally, I noticed with delight that amongst the recipients of the recent Australia Day awards, was my friend, Dr Abdul Khaliq Kazi, honoured for "significant service to the Islamic and Multicultural Communities of Victoria and to Interfaith Dialogue"
As Professor of the Department of Arabic and Islamic Studies at the University of Melbourne I am proud to say that Dr Kazi supervised my thesis "Christology in the Quran". Dr Kazi was an inspirational and dignified man and patient teacher who taught me to understand the strength of diversity and fostered in me the confidence to work with others to create a cohesive society based on mutual respect and righteousness.
On the occasion of his recent award, and in the spirit of Interfaith Harmony week, I would like to congratulate Dr Kazi for his outstanding contribution to Interfaith Dialogue through his long and illustrious involvement in Education, and for sharing with me his wisdom and insights at a critical time in my life.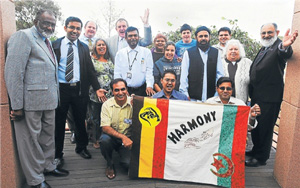 "World Interfaith Harmony Week celebrates the principles of tolerance and respect for the other that are deeply rooted in the world's major religions. The observance is also a summons to solidarity in the face of those who spread misunderstanding and mistrust."
Secretary-General Ban Ki-moon
Message for World Interfaith Harmony Week