Inspirational Catholics Included in Australia Day Honours
Catholic Communications, Sydney Archdiocese,
27 Jan 2016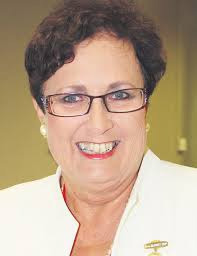 An inspirational group of Catholic religious and clergy, teachers, academics and volunteers have been recognised in this year's Australia Day Honours for their contribution and service to fellow Australians at home and abroad.
They included the late, internationally acclaimed moral philosopher and bioethicist Professor Nicholas Tonto-Filippini. Prof Tonti-Filippini, who passed away in 2014, was appointed Officer of the Order of Australia (AO) for distinguished service to tertiary education, particularly in the area of bioethics, through academic leadership and advisory roles, and to medical research. He was Australia's first hospital ethicist and Associate Dean of the John Paul II Institute for Marriage and Family.
Mrs Moya Potts was appointed Member of the Order of Australia (AM) for significant service to the Catholic Church and to the community as an advocate for women. Moya Potts is an admired leader of the Catholic Women's League of New South Wales where she has been President since 2014 and prior to that Vice President between 2007 and 2011. She has also worked tirelessly with the Catholic Women's Leaguer Sydney Archdiocese either as Council Member, Vice President or President for the past nearly 30 years.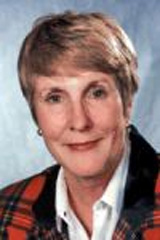 Other recipients of Member of the Order of Australia (AM) include - Mr James Dwyer OAM for significant services to the community through fundraising support for youth, health care and medical education initiatives, and to the law. Mr Dwyer is a Member of the St Vincent's Private Hospital Capital Campaign Road and Trustee of St Vincent's Curran Foundation; and The Hon Deirdre Grusovin for significant service to the Parliament and community of New South Wales, to education administration and to social welfare. Ms Grusovin is a Board Member of CatholicCare, Sydney;
For services to homeless youth in Sydney , Ms Mignon Bonwick received the Medal of the Order of Australia (OAM). Ms Bonwick is School Coordinator/Manager/Teacher of Key College, an independent high school for homeless youth run by Father Chris Riley's Youth Off the Streets.
Among those also receiving the OAM - Dr Ronald Frederick Holt, Honorary Fellow, Australian Catholic University, for his services to tertiary education, particularly foreign languages; Brother Sean Michael Keefe for services to the community of Manningham and to the people of Timor Leste; Mrs June Pauline Lowry for services to the community of Wakool (western Riverina Region of NSW) as a volunteer which includes everything from running community events to providing home-cooked meals for the sick and elderly resident; Mr Thanh Van Nguyen, past Chairman of the Vietnamese Catholic Community of NSW for his service to the Vietnamese community; and Mr Barry Charles Wilde for service to the Parliament of New South Wales and to the community of Parramatta and assistance with the integration of Christian Lebanese into the Parramatta community by the facilitation of Our Lady of Lebanon Church and School at Harris Park.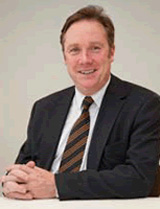 Stephen Elder from Melbourne was awarded a Medal of the Order of Australia for service to the Catholic Church in Australia, and to the community of Victoria. He has been executive director of the Melbourne Catholic Education Office, director of the National Catholic Education Commission and director of the Catholic Education Commission of Victoria since 2006.
Governor-General Sir Peter Cosgrove said the 604 Australians in all on the honours list were a "source of courage, support and inspiration" who had made Australia a "stronger, safer, and more caring nation".
"Since 1975 these awards have drawn national attention to the personal efforts of individuals, made willingly, without thought of recognition or recompense," General Cosgrove said.
"For over 40 years these honours have helped to define, encourage and reinforce our national aspirations and ideals by acknowledging exceptional Australians."
The Chair of the Council of the Order of Australia, Air Chief Marshal Sir Angus Houston said the awards recognize service across a broad range of endeavors from those whose achievements have brought national recognition to the "quiet achievers" who work as volunteers and do not seek accolades.
While all the award recipients will celebrate their new honour, from Australian of the Year, former army chief David Morrison, to Jimmy Duggan who has helped out at the local Vinnies' store in Lucknow , country Victoria for as long as he recalls, one family will quietly celebrate the award their late husband and father received.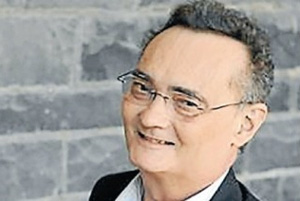 Nicholas Tonti-Filippini will be remembered by many for his faith, courage, scholarship and zest for life. Professor Tonti-Filippini passed away in November 2014 following a long and constant battle with ill health. He was 58.
On leaving school Nicholas's ambition was to become a forensic scientist however a medical diagnosis at 21 changed his life. He had tested positive to rheumatoid auto-immune disease. Doctors thought this crippling disease would leads to organ failure in possibly five years.
Nicholas had other ideas refusing to be defined by his disease.
He studied sociology and philosophy and established Australia's first hospital bioethics centre at Melbourne's St Vincent's Hospital.
He also lectured in bioethics, completed a PhD and became a prolific author. In his later years Nicholas contributed greatly to the work of the John Paul II Institute for Marriage and the Family as a Professor and Associate Dean.
At the time of his passing friend and colleague, Archbishop of Sydney, the Most Rev Anthony Fisher OP said; "As someone involved in founding the John Paul II Institute for Marriage and the Family I am deeply grateful for the tireless work Nick did as a Professor and Associate Dean at the Institute.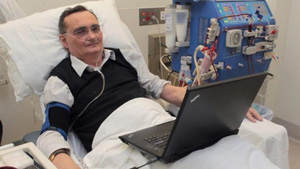 "He was genuinely loved and revered by the Institute's staff and students. They appreciated Nick's sharp intellect and extraordinary capacity for hard work, his courtesy and availability. His generosity was all the more astonishing given chronic pain and a condition which required regular hospitalisation, surgery and dialysis. Remarkably, even when exhausted by all that and in the midst of controversy, even vilification, sometimes by people who should be his friends, he remained courteous, humorous and focused on the ball rather than the player, on building the civilisation of life and love. His ability to maintain good humour and respect in the midst of such challenges always inspired me."
Recovering from illness, Archbishop Fisher was especially pleased to hear of his friend's honour and recognition of his work and contribution to the public square.
Other award Catholic recipients from the Archdiocese and interstate can be found here
http://cathnews.com/images/documents/media/160126%20Australia%20Day%20Catholic%20Honours%20list.pdf