St Vincent De Paul Society Welcomes Federal Government Housing Initiative
Catholic Communications, Sydney Archdiocese,
15 Jan 2016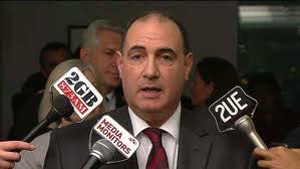 The Federal Government's move towards affordable housing through widespread collaboration has been welcomed by the St Vincent St Paul Society.
At the end of last week, Federal Minister for Social Services Christian Porter MP and Assistant Minister to the Treasurer, Alex Hawke MP announced the establishment of a Commonwealth Government working group to investigate innovative ways to improve the availability of affordable housing.
Mr Porter said that the working group would look at improving the supply, quality and management of social and affordable housing across Australia. He said that the supply of affordable housing is "at the centre" of social service challenges.
He indicated a collaborative effort would be required in order to achieve the solutions required, including representatives from Treasury and the Department of Social Services, as well as members of NSW, Victorian and West Australian state governments.
The collaboration will also involve seeking proposals for housing solutions from the community, including through a formal public consultation process. Mr Hawke said that the working group would be encouraging proposals of social and affordable models that are ready to be implemented, as well as the presentation of new ideas.
The creation of the working group follows disappointment expressed by many social services groups including Catholic Social Services Australia that last year's federal budget did not provide any commitment for initiatives to create affordable housing or additional homelessness services.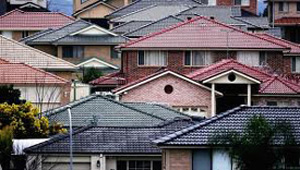 Society Chief Executive Dr John Falzon said it is good to see the government engaging on the vital issue of social and affordable housing, and suggested that community organisations such as the St Vincent de Paul Society be included not only in the consultation process, but in the working group itself.
"The St Vincent de Paul Society has been calling for an increase in the stock of social and affordable housing to address the significant waiting lists that exist across Australia," he said. "We would like to see a broader working group to include community organisations such as the St Vincent de Paul Society who work on the ground helping the people who are affected by the systemic lack of social and affordable housing.
A report on poverty in Australia released by the Society towards the end of last year explained that the "greatest fear" of those who are served by the St Vincent de Paul Society is the risk of losing their home and becoming homeless, with the corresponding "greatest hope" of finding secure housing. The fear is borne out of the housing affordability crisis which sees just 1 per cent of rental accommodation being affordable for those on government payments.
Dr Falzon said that housing and homelessness was a key issue for the upcoming federal election.