Columban Missionaries go fossil-fuel-free
Catholic Communications, Sydney Archdiocese,
6 Oct 2016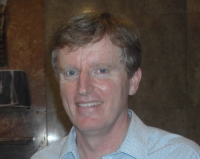 This week, the Columban Missionaries announced that they would join with several other Catholic institutions from around the world in pledging to divest from fossil fuels.
The Missionary Society of St. Columban has pledged to take steps to divest from fossil fuels over the next five years.
The pledge was made on the Feast of St Francis of Assisi, the saint so often associated with a love of, and care for, creation. His feast also marked the end of the Season of Creation, which began on 1 September, the World Day of Prayer for Creation, which was officially placed on the Catholic liturgical calendar by Pope Francis last year. It is a month-long prayerful observation of the beauty of creation and the ecological threats to the world.
The Columbans said that the pledge was inspired by Pope Francis, who, in his encyclical Laudato Si': On Care for Our Common Home, wrote:
"technology based on the use of highly polluting fossil fuels .... needs to be progressively replaced without delay" (par. 165).
He went on: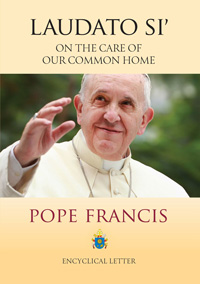 "A change in lifestyle could bring healthy pressure to bear of those who wield political, economic, and social power. This is what consumer movements accomplish by boycotting certain products" (par.206).
Columban Superior General, Fr. Kevin O' Neill, says of the pledge, "Columbans have a long history of commitment to caring for the Earth as part of our missionary identity. We see our Socially and Environmentally Responsible Investment policy as an important expression of that commitment and therefore are exploring ways to direct our investments towards funds which respond positively to our issue priorities such as renewable energy."
The other Catholic institutions which pledged to divest of fossil fuels along with the Columbans were SSM Health, St Louis, the Jesuit Fathers of Upper Canada, the Presentation Society of Australia and Papua New Guinea, the Daughters of Mary Help of Christians in Italy, the Federation of Christian Organizations for the International Voluntary Service in Italy and the Diocese of Umuarama in Brazil, which will be the first Catholic diocese to make such a pledge.
Formally founded in 1918 by Irish priests Father Edward Galvin and Father John Blowick, the St. Columban's Mission Society are a missionary society of priests who work in 17 countries: Australia, New Zealand, Britain, Ireland, Fiji, China, Japan, Korea, Myanmar (former Burma), Philippines, Taiwan, Pakistan, Chile, Peru, Brazil, Mexico and the United States.
The Columbans work in cooperation with lay people and Columban Sisters from a standpoint of solidarity with the poor and the integrity of creation.