Australia to Welcome 12,000 Syrian Refugees for Permanent Settlement
Catholic Communications, Sydney Archdiocese,
9 Sep 2015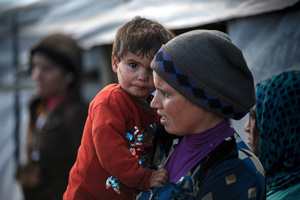 Bishop Vincent Long van Nguyen, Chairman of the Australian Catholic Social Justice Council has welcomed Prime Minister Tony Abbott's announcement that Australia will accept 12,000 Syrian refugees for permanent resettlement in Australia.
The 12,000 Syrian refugees will be a one-off intake and be over and above Australia's current annual humanitarian intake of 13,750 refugees.
"This is a generous response to suffering that demonstrates the compassion of the Australian people," Bishop Vincent said at today's launch of Australia's Catholic bishops Social Justice Statement 2015-2016, entitled "For Those Who've Come Across the Seas: Justice for Refugees and Asylum Seekers."
Released ahead of Social Justice Sunday on 27 September, the Social Justice Statement was launched by Phil Glendenning, Director of the Edmund Rice Centre and current President of the Refugee Council of Australia at Mary MacKillop Place, North Sydney this afternoon.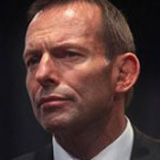 "We have to stop treating asylum seekers as if we are at war with them. Compassion is not a weakness - it is our greatest civilising strength," Mr Glendenning told the 130 gathered in the auditorium of Mary MacKillop Place. "Australia has benefited greatly through the contribution of generations of immigrants, including those who were refugees and asylum seekers. They have brought wonderful diversity to our culture, lent their skills and hard work to the labour market, and added youth and vitality to the nation."
Bishop Vincent, who arrived in Australia as a teenager on a refugee boat from Vietnam after the Communist takeover of his homeland in the 1980s, said that while Australia had the right to regulate migration flows and to work to end people smuggling and to prevent deaths at sea, this should not lead us to treat asylum seekers and refugees with cruelty, harshness and injustice.
"There is another way; a way to make a real difference. This other way is characterised by acceptance, leadership and generosity," the Bishop said and recalled the welcome and kindness he was given when he arrived seeking safety and a new life in Australia more than 30 years ago. "Australia must realise we are blessed because we do have the means to welcome our brothers and sisters.
At a news conference held earlier today, the Prime Minister, Tony Abbott said priority in the selection of Syrian refugees to be resettled in Australia would be given to women, children and families and persecuted minorities.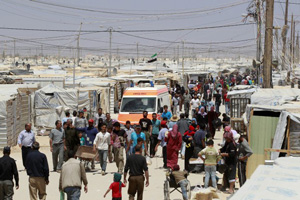 There would be no religious prerequisite for those accepted as part of the intake and those selected would come from the refugee camps in Jordan and Turkey as well as from Lebanon where more than 1.4 million Syrian refugees have fled since the nation's civil war began in 2011.
Currently there are more than 4 million Syrian refugees housed in refugee camps or other accommodation in Turkey, Jordan and Lebanon nations with a further 6 million displaced men women and children living in camps inside Syria's borders.
Today the Prime Minister also announced that Australia will contribute an additional $44 million to the $230 million already given in financial aid to the UNHCR since 2011 to support the UN agency and to help it deal with the ongoing Syrian refugee crisis.
In addition, the Prime Minister confirmed that Australia will expand its mission in Iraq to include airstrikes on carefully-targeted Islamic State sites within Syria.
The decision by Cabinet to extend Australia's bombing missions at IS targets in Iraq into Syria as well is in response to a request from the United States.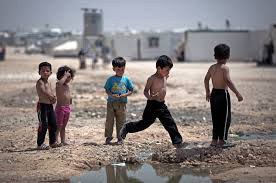 It is understood that Australia's missions in both Iraq and Syria will not involve an increase in personnel or aircraft. The RAAF's six Hornet fighters which are currently based in Iraq will be used for missions in Syria as well.
Today's decision to allow 12,000 Syrian refugees permanent residency in Australia has been welcomed by politicians on both sides of the House together with church groups, refugee organisations and the public at large.
The Archbishop of Sydney, the Most Rev Anthony Fisher OP was among those who led calls for a substantial increase in the number to allow thousands of Syrian refugees a chance to make a new life here in Australia.
Caritas Australia, Pax Christi, the Jesuit Refugee Service, St Vincent de Paul Society, the Edmund Rice Centre also made public calls for thousands of Syrian refugees to be resettled here in Australia.