ACU offers School Leavers Chance to Explore Courses & Exciting Career Options
Catholic Communications, Sydney Archdiocese,
4 Sep 2015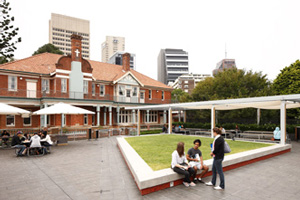 The Australian Catholic University (ACU) will open the doors of its North Sydney Campus on Saturday, 5 September to enable this year's school leavers to meet with lecturers and current students and to explore all the exciting courses and career options on offer.
The following Saturday, 12 September, ACU will hold another Open Day, this time at the University's Strathfield Campus.
With more than 70,000 Year 12 students expected to sit their HSC this year, and with Year 11 students across NSW already looking at a possible university career, both days are certain to prove popular not only for prospective school leavers and those in Year 11, but for their families as well.
With two campuses in Sydney as well as campuses in Canberra, Melbourne, Ballarat, South Australia, Brisbane and an International Study Centre in Rome, ACU is not only the nation's first truly national university, but with the newly opened Study Centre in Rome, and its exchange programme with Catholic universities worldwide, ACU is also Australia's first international university.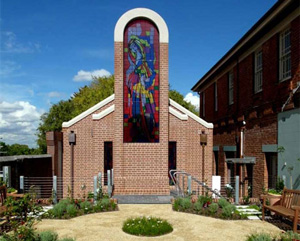 Currently ACU has over 30,000 students studying at its seven Australian campuses and according to the 2014 Graduate Destination Survey, 93% of ACU graduates are in jobs within four months of graduation.
"Open Day at our campuses is an opportunity to discover why ACU is so popular among students," says Vice Chancellor, Professor Greg Craven.
Not only does ACU offer students a friendly, supportive environment for undergraduates to prepare for careers in schools, hospitals, businesses and a wide diversity of occupations, but they also receive a strong grounding in ethics and ethical practice.
Although a public university, ACU is grounded in the Catholic intellectual tradition and the Catholic ethos.
When ACU's North Sydney Campus opens its doors from 8.30 am until 2 pm this Saturday, 5 September, would-be students will be able to explore the School of Law with its Moot Court and outstanding Law Library. They will also have a chance to find out more about studying for a Bachelor of Law degree or going after a double degree which would see them graduating with a Bachelor of Law and a Bachelor of Arts degree, Bachelor of Administration, Bachelor of Commerce, Bachelor of Global Studies or a Bachelor of Theology.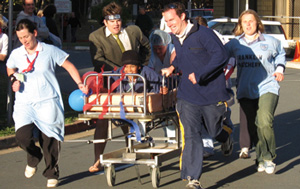 The North Sydney Campus also offers a wide and ever-increasing range of course options including Bachelor degrees in Applied Public Health, Accounting and Finance, Biomedical Science, Education and Early Childhood Education, Environmental Science , Exercise Science, Human Resource Management, Information Technology, Marketing, Nursing, Occupational Therapy, Physiotherapy and many more.
In addition to undergraduate courses, ACU's North Sydney Campus offers post graduate certificates, diplomas and Masters or Doctorate degrees in Business Administration, Commerce, Global Leadership, Financial Counselling, Mental Health (nursing) and Management for Not for Profit Organisations. The campus also offers post graduates the chance to study for a Doctorate in Philosophy.
The courses and opportunities for undergraduates as well as postgraduates at ACU's Strathfield Campus are equally diverse and impressive. Options include the chance to study for a Bachelor of Arts (psychology), Bachelor of Arts (Business and Communication Studies) and double degrees such as Bachelor of Arts/Bachelor of Global Studies and Bachelor of Exercise Science/Bachelor of Public Health. Strathfield also offers degree courses in Education (Primary) and Inclusive Education and Disability Studies as well as in Social Work, the Visual Arts, Liberal Studies, Counselling, Theological Studies and many other courses to lead to jobs in a wide range of fascinating, interesting and stimulating careers.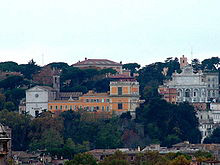 Strathfield's Open Day will run from 8.30 am to 4 pm on 12 September with a free shuttle bus operating between Strathfield Railway Station and the ACU campus on Barker Road throughout the day.
Visitors to both Open Days will also have a chance to talk to academic staff, current students, explore the different schools and courses available and find out more about early entry, overseas study options and ACU's Early Achievers Program (EAP). Under this program ACU not only recognises the academic achievements of prospective students wishing to enrol but takes into account the student's achievements and contributions to the community.
Information about the EAP program will be available at both North Sydney and Strathfield as part of ACU's Open Day.
Both Campuses will also feature great food, entertainment including an Interactive Facebook Game, ACU Racer as part of this year's Open Day. The crew from NOVA FM will also be at North Sydney this Saturday and at Strathfield next Saturday, 12 September.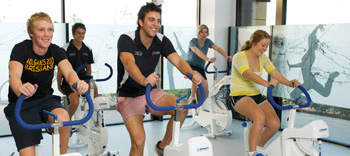 For attendees, there will also be a chance to win some great prizes with one prize for prospective students offering $10,000 towards one of ACU's overseas study experiences.
For details and the Open Day program at ACU, and for information on the North Sydney Campus Open Day on 5 September, and the Strathfield Campus Open Day on 12 September see http://lifelessordinary.acu.edu.au/?gclid=CPaI58WI2scCFRYDvAodvtwDmw