A Very Special Dad
Catholic Communications, Sydney Archdiocese,
4 Sep 2015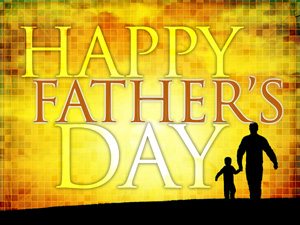 John Dahmen is unsure what he and the family will be doing on Father's Day this Sunday, 6 September. "Usually we don't do much or make a big deal of it," he says but adds that if it's a decent sort of day, the family could well have a barbecue.
But with seven children ranging in age from 8 to 21 in all likelihood this coming Sunday for John and Julie, his wife of 34 years, will be like most Sundays with their home in South West Sydney filled with the normal chaos of a big family. Along with the laughter, games, squabbles over TV programs, non-stop chatter along with the odd spat between siblings to settle, there will also be homework to oversee, uniforms ironed and ready for school the next day and all the other demands for parents of such a large brood.

John and Julie are devoted parents to adopted son, David* 21 and the equally devoted foster parents and permanent carers to three young sisters from one family, and two sisters and a brother from another.
From the time they married, Julie told John she wanted a big family.
"She came from a big family. But when we tried to have a family of our own, we weren't so lucky. We tried everything and even went along the IVF path. But when nothing worked, we decided to look at other avenues. That's when we looked at adopting. We spoke with Centacare Sydney, as CatholicCare was known back then, and underwent training and had all the interviews. But by the time we passed all the interviews and training, I was 41 years old and I was told I was too old to adopt," John says.
Down-to-earth and easy going, John was upset for Julie that they had both gone through all the steps for adoption only to be told at the eleventh hour that at his age, adoption would not be possible.
Still determined to have a family of their own, Julie and John decided to investigate foster care.
"We approached the foster arm of Centacare where we learned about permanent foster care. That's when I thought 'why don't we give this a bash?'" he says.
He and Julie underwent more screening and training as foster parents and 13-month-old David was the start to their gorwing family.
Later John and Julie were eventually able to adopt David. But growing up there were some struggles for the little boy which Julie first noticed when he was a still a pre-schooler.
At first John and Julie thought David had behavioural problems but a short time later they discovered the little boy was autistic.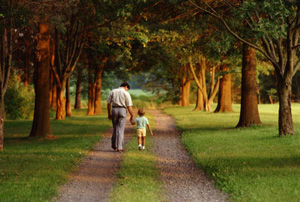 "We were and are very lucky to have a really terrific paediatrician and with early intervention, David has done extremely well, and has just finished a TAFE course in computing which is his passion, and is planning a career in IT," John says.
Although a diagnosis of autism, even at the lower end of the spectrum, might come as a shock to some parents, John and Julie took it in their stride.
"You love your child, you simply deal with it, no matter what the problem is. A child is not something you send back just because something turns up that you didn't expect," John says firmly, adding that from the moment David arrived at their home, he was loved and regarded very much as their irreplaceable and much loved son.
The next addition was 5-month-old Jim* back in May 2003. His original carer in his first few months of life is still in touch with the family. Now in her 80s she was at Jim's baptism and later at his confirmation.
In January 2011, the Dahmen family expanded once more when the couple became permanent foster parents to sisters Carol* 12, Cathy* 11 and Cindy* 8. Then over the past 12 months Julie and John added Jim's two sisters, Elizabeth* 16 and Tracey* 10 to their family becoming their permanent foster parents as well.
CatholicCare's foster care program offers a range of different types of foster care for children in need. These include emergency foster care, respite care, foster care for children with disabilities, short and medium term foster care as well as permanent foster care. However, despite having big hearts, most of the 80-plus trained and dedicated foster families registered with CatholicCare simply don't have the room to take on three or more siblings.
But John and Julie did not hesitate, and have welcomed the six additional children into their large five-bedroom one-storey home where four of the girls happily share bedrooms.
"Temporary care was never something that interested us when we decided to become foster parents. From the outset, we wanted to care for the children on a permanent basis and give them the stability and security they needed."
Each of the seven children comes from troubled backgrounds where drugs were involved which has led to some emotional and behavioural issues, which in turn have had an effect on their development and issues of self esteem.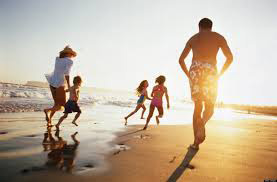 "The children were never on drugs themselves and although there are a few issues, they are all doing well," he says and praises the local Catholic schools and Parish Church where the children are enrolled.
"The schools give individual attention to students and have a really good focus and backup staff for children with special needs. At home we have rules and jobs and chores for each of the children. We formulate a list of jobs in the house and swap who does what every two weeks. Involving them in the running of the house gives them a sense of ownership, that they are part of the household and here to stay," he says.
The children receive rewards for jobs well done and good behaviour.
Like most Dads, John is an important role model not only for his two sons, David and Jim but the five girls as well. But as a father to seven, John sees his role primarily as giving the family his support, and in particular support to Julie as well as being what he calls a "steadying influence."
"Julie is very much the primary caretaker of the family," he says. "She is very hands-on and the one who does all the important stuff, like getting the kids out of bed, making sure they're dressed and ready for school, organising school lunches, washing and ironing their clothes and school uniforms after the kids are in bed and doing everything else that a mother to seven involves."
At weekends he will often give Julie a break, pile the kids into the family van and take off for to a park or nearby beach to give his wife some time to herself.
Maintenance Manager for a local Sydney council, John is currently in the midst of renovations to the family's five-bedroom home to create more space for his large and growing family. Plans include converting the double garage into a bedroom with its own shower and small bathroom as well as enlarging the kitchen where Julie now prepares dinner and lunches and breakfasts for nine.
"Life in our family is full of joy but there are also challenges," he says admitting he loves to tease Julie about how she used to say she wanted a big family. That's when look across at all our kids and tell her that it's a case of 'be careful what you wish for...'" he says.
But John has absolutely no regrets or second thoughts about his and Julie's decision to become parents to six foster children and their former foster child, and now adopted son, David.
"You do this because you want to do it. And as far as Julie and I are concerned, our family is still a family like any other. The only difference with a foster family like ours is that when the children arrive they may have some particular issues you need to deal with. However the training over the years we feel that we are better parents to our children with each of their needs.
To find out more about see http://www.catholiccare.org/children-youth/children/foster-care or call CatholicCare's foster program at 02 8700 3333
*names of the Dahmen children have been changed to protect their privacy.