Government-funded Safe School Coalition Program Deeply Disturbing
Catholic Communications, Sydney Archdiocese,
4 Sep 2015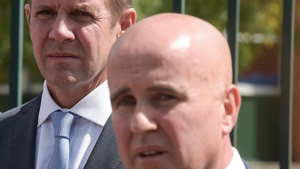 Resources and materials offered by the Government-funded Safe Schools Coalition are deeply disturbing in the way sexuality is defined, sexual experimentation encouraged together with rubbery statistics claiming one in 10 Australians are same sex attracted with a further one in 20 transgender or gender diverse.
"These figures, for which no particular research or source is cited, are grossly misleading and completely at odds with the plethora of national and international research carried out over the past several decades," says Anthony Cleary, Director of Religious Education and Evangelisation for the Archdiocese of Sydney's Catholic Education Office (CE0).
Mr Cleary is deeply concerned by the program which claims definitively that:
• 75% of same sex attracted or gender diverse young people in Australia experience some form of abuse.
• 10% or more people in Australia are same sex attracted.
• 1.7% or more people in Australia are intersex.
• 5% or more in Australia are transgender or gender diverse.
"Mainstream research does not support these claims", he says and points to evidence that suggests most young people experience confusion over their sexual feelings during adolescence.
"National Health and Social Life Surveys in the United States found that while up to 8% of sixteen-year-olds might identify as experiencing 'same-sex attraction,' this reduces dramatically as young people grow out of their adolescence," he says.
Across the western world, national sociological studies estimate the figure of those self-identifying as being 'gay' to be closer to just 3% of the population.
"The fluidity of sexual identification is especially true for those, who at one time or another experience same-sex attraction," Mr Cleary says.

This claim is supported by the extensive longitudinal study carried out by Savin-Williams and Ream in 2007. The study found that 75% of adolescents who had experienced some form of initial same-sex attraction between the ages of 17 and 21, changed as they matured and now regard and identify themselves as heterosexual.
"Given that research highlights the fluidity of sexual identity in adolescence, especially with those who may experience 'same-sex attraction,' programs such as the Safe School Coalition are problematic. The resource materials promote 'coming out' and encourages students to celebrate their sexuality. In light of current research I also believe this is irresponsible and may even be harmful," he says.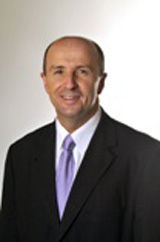 Launched last year by Education Minister, Christopher Pyne, the Safe Schools Coalition was devised to create safe and supportive school environments for same-sex attracted, intersex and gender diverse students.
The "stop homophobia in schools" initiative was introduced to Parliament in 2013 by the (then) Education Minister Bill Shorten and Labor Senator Penny Wong. Granted $8 million in Government funding in the dying days of the Gillard Government, the Abbott Government not only decided to continue with the program but has ensured that Government funding for the Stop Schools Coalition will continue until 2017.
To date 361 schools have signed on to the Safe Schools Coalition's program including several private schools and two Catholic high schools in Victoria. While this represents only about 4% of Australian schools the Safe Schools Coalition are running campaigns to encourage many more schools to sign up.
Enormous efforts have also been made to have the materials of the Safe Schools Coalition adopted in faith based schools, Mr Cleary says. While he agrees it is extremely important that schools combat homophobia and transphobia, he defends the track record of Catholic and other faith-based schools in addressing and dealing with these particular issues.

"Catholic schools abhor all forms of discrimination, whether that is on the basis of culture, religion, gender, race or sexual orientation. We respect the inherent dignity of every person and work to ensure that all people are valued and treated with respect. We do everything we can to protect the safety and well-being of our students, and we are acutely aware of the needs of the most vulnerable and marginalised," he says firmly. "The materials of the Safe Schools Coalition have a very narrow focus. While it is perhaps more topical, especially given the current debate around 'same-sex marriage,' school programs nevertheless must seek to address discrimination in all of its forms."
The activities of the Safe-Schools Coalition gained particular attention over the past 10 days with the controversial proposed screening of Gayby Baby at some schools in NSW to mark "Wear It Purple Day."
Endorsed and supported by the Safe School Coalition, "Wear It Purple Day" to promote diversity and inclusivity at schools was planned for 28 August as a show of solidarity with gay, lesbian or transgender students. A number of schools including Burwood High decided to screen the film Gayby Baby, a feature length documentary about the children of gay parents, during school hours as part of the "Wear It Purple Day" initiative.
There was an almost instant outcry from many parents and community leaders which resulted in direct intervention by the NSW Government to prevent the film from being shown during school hours as a substitute to regular classes.
"During school hours we expect students to be doing maths and English and curriculum matters. The movie is not part of the curriculum and that is why I have made this decision," NSW Minister for Education Adrian Piccoli explained.
He was immediately attacked on social media, Twitter and in the media for banning the film from being shown during school hours.
Mr Cleary, however, has nothing but praise for the Minister and the decision taken on behalf of the State Government, particularly as in some instances the 'entire school' was being required to view the film.
"The proponents of this film have a very clear ideological agenda. This has no place in mainstream classrooms," he says and adds that while the film cannot be shown during school hours, there is nothing to prevent students from seeing the documentary in their own time at one of Sydney's independent cinemas where it is currently being shown.
Following its launch last year the Safe Schools Coalition nevertheless has only been taken up so far by 4 % of Australia's schools and is made up of different partners in each State and Territory.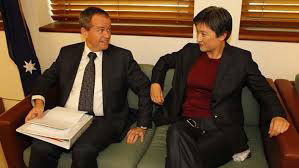 In NSW the Coalition is supported by Family Planning NSW and Twenty10, an organisation which incorporates Gay and Lesbian Counselling in NSW. In the ACT, the Safe Schools Coalition partners with Sexual Health and Family Planning, and Bit Bent while in Victoria is based out of the Gay and Lesbian Health Victoria, and Minus 18, which runs an annual Same Sex formal in Victoria each year as well as Stand Out workshops and an online social network for same-sex attracted and gender diverse young people.
Minus 18 which can be accessed online by any student no matter how young they might be is one of the key resources advocated by the Safe Schools Coalition. A recent post on Minus 18 showed different ways young girls could bind their chests and is aimed at teenagers who are same-sex attracted or transgender who want to hide their developing breasts.
Binding breasts especially in adolescence when breasts are still being formed is considered medically unwise and even dangerous.
But it is the push by the Safe Schools Coalition Website for young people to experiment and embrace their "sexually diversity" that concerns and outrages many parents as well as educators and organisations dedicated to the health and wellbeing of young people.
Under the heading "OMG I'm Queer," one particular post on the Minus 18 and promoted as a resource by the Safe Schools Coalition, tells fellow teens that "there is no strict definition for virginity, especially if you are queer" and insists that heterosexual sex is not the only sex and "certainly not the ultimate sex."
Such materials and these types of resources promoted by the Safe Schools Coalition are inappropriate for use in schools, says Mr Cleary.
He also takes issue with what he calls "an unhealthy emphasis on young people celebrating, and in a sense flaunting their sexuality" and expresses concern that Safe Schools Coalition suggests children learn more about same-sex attraction and gender diversity through books, magazines and by searching the internet, but offers very little specific guidance or oversight.
"Many of the activities proposed are totally unsuitable for school-aged children," he says, adding that encouraging students to attend the Gay and Lesbian Mardi Gras by the Safe Schools Coalition is simply irresponsible.
"Many of the materials are at odds with the Church's teachings on, and our understanding of, the human person. Our humanness extends well beyond our sexuality. Catholic schools do not promote the unhealthy sexualisation of young people. Rather, our teachings on sexuality are underpinned by our understanding of the human person, the inherent dignity of each of us, and the love and mutual respect that should characterise our relationships," Mr Cleary says.