New Christian Intolerance Should Not be Allowed to Manipulate Anti-Discrimination Legislation
Catholic Communications, Sydney Archdiocese,
28 Sep 2015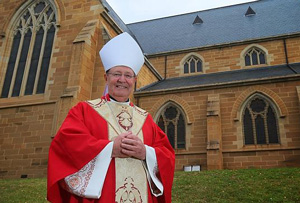 The Most Rev Julian Porteous, Archbishop of Hobart and former Auxiliary Bishop for the Archdiocese of Sydney believes some in society are increasingly seeking to manipulate anti-discrimination legislation to silence the Church on same-sex marriage and other important issues.
This morning a Tasmanian transgender activist lodged an official complaint against the Australian Catholic Bishops' booklet, "Don't Mess with Marriage". Martine Delaney claims the 16-page Pastoral Letter distributed to parishes and parents across Australia in July this year breaches Tasmania's Anti Discrimination legislation.
Delaney, who began life as a male and is now in a same-sex relationship with another woman, insists the booklet is "humiliating and insulting" to same-sex attracted couples and the children of same-sex partners.
In response to such charges, Archbishop Porteous points out that the Pastoral Letter on Marriage affirms the dignity of all human beings regardless of their physical characteristics, gender or the orientation of their sexual attraction.
"There should not be threats or intimidation against anyone who expresses a view in favour of traditional marriage," he says and calls for any debate leading up to a plebiscite on same sex marriage to be conducted in an atmosphere of respect and where all arguments can be presented and exposed to rigorous scrutiny.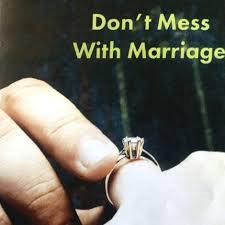 The 16-page booklet "Don't Mess with Marriage," was not released as a document to students at Catholic schools but given in a sealed envelope to take home to their parents or guardians.
"The Catholic Church has a positive vision of human sexuality, marriage and family life, which we believe provides the way to authentic human happiness. It is the role of Catholic schools to promote this positive vision. Indeed parents choose to send their children to Catholic schools because of Catholic teaching," the Archbishop points out.
Taking exception to the booklet which sets out the Church's teaching on marriage as the sacred union between a man and a woman for the procreation of children, Martine Delaney argues that the cumulative message of the Catholic Bishops' Pastoral Letter infers same-sex attracted people can never have a relationship equal to a heterosexual marriage, nor can they or their children be considered whole as people.
The Archbishop condemns in the strongest terms any form of unjust discrimination. However attempts such as the complaint filed this morning with the Tasmania's Anti Discrimination Commission he believes represents a new intolerance against Christianity in Australian society, and more generally a threat to freedom of speech.
"It is important in a democratic society like Australia that every person is free to present what they believe to be true. There should be no threats or intimidation against anyone who expresses a view in favour of traditional marriage," the Archbishop says.
Under current Australia law, marriage is defined as the union between a man and a woman to the exclusion of all others.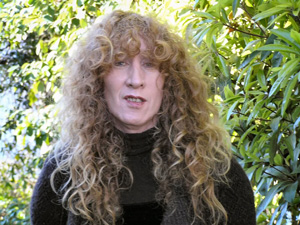 Lobbyists for same-sex marriage however want this legal definition of marriage changed to become simply "the union between two people."
Despite former Prime Minister Tony Abbott and newly installed Prime Minister Malcolm Turnbull both promising a plebiscite after the next election to determine the issue of same-sex marriage, same-sex and transgender advocates continue to claim discrimination.
Delaney has called for Archbishop Porteous and the Australian Catholic Bishops Conference (ACBC) to publically apologise for distributing the booklet and wants the Catholic Church in Tasmania to implement a Lesbian Gay Bisexual Transgender and Intersex awareness program for all staff and students at the State's Catholic schools.
In July this year, shortly after the distribution of the "Don't Mess with Marriage" Pastoral letter, Rodney Croome, who is spokesman for Tasmania's Gay and Lesbian Rights Group and the National Convenor of Australian Marriage Equality urged teachers and parents at Catholic schools across Tasmania to lodge their own complaints with the Anti Discrimination Commission.
Croome described the Pastoral Letter as "denigrating" and "demeaning" of same-sex relationships. In a particularly vicious attack he also accused Archbishop Porteous of being guilty of child abuse and a hate crime against gay students and students raised by same-sex couples who would be emotionally damaged by the ACBC's Pastoral Letter.
At the time, Archbishop Porteous answered such spurious accusations by posting a two minute video on social media defending the Church's position on marriage and pointing out rather than being discriminatory, the Church's teachings were completely in line with the legal definition of marriage in Australia.
Today the Archbishop once again reiterates the importance of open and free debate in Australia in this video below.