No Fee Surrogacy Proposal Puts Adult Wishes Ahead of the Dignity & Rights of the Child
Catholic Communications, Sydney Archdiocese,
25 Sep 2015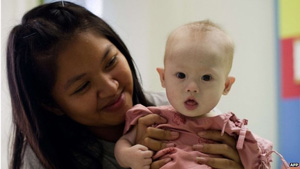 The NSW Attorney General, Gabrielle Upton's push to change current laws to allow couples to advertise for "altruistic" or no-fee surrogacy ignores the dignity and rights of the child says Mary Joseph, Project Officer with the Archdiocese of Sydney's Life, Marriage and Family Centre.
"It doesn't matter whether the surrogate pregnancy is a 'cash and carry' arrangement or free, the child born from such an arrangement is still being treated as a product," she says.
Earlier this week, Attorney General Upton announced that she wanted to make the process of surrogacy easier, and flagged her intention to review current laws to permit couples to legally advertise for no-fee surrogates.
"How are the interests of the child protected when surrogacy arrangements deny children the right to be raised by their biological mother and father," Ms Joseph asks.
Rather than focussing on the desires of adults, the Attorney General should focus on the well-being of the child and their long-term interests, she insists.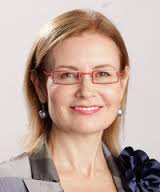 Ms Joseph cites the longitudinal study carried out by the Centre for Family Research at Britain's prestigious Cambridge University which investigated the psychological adjustment of children born through reproductive donation.
Published in 2013, the study examined the children of 30 surrogacy families together with the children of 31 egg donor families, 35 insemination families and 53 natural conception families.
Children from each of these families were assessed at ages 3, 7 and 10.
Although the children born as a result of egg donation or insemination scored well within the normal range, surrogacy children showed higher levels of adjustment difficulties at age 7. While mothers of surrogacy children who had kept their child's origins secret showed elevated levels of distress which had a far more negative impact on the children who had been told of their origins and were aware of how they came to be conceived and born.
The study also found a number of factors associated with surrogacy that were not present with children born from gamete (egg or insemination).
"Children in surrogacy families are not only born to a third party but also the surrogate mother may remain in contact with the family as the child grows up. This may undermine family relationships especially where the surrogate mother is also the genetic mother of the child," the study suggested.
Ms Joseph acknowledges the deep pain and despair many couples experience when they find they are unable to have children of their own.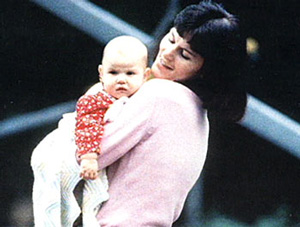 For some this may be the result of the woman's inability to conceive or carry a child to term. In other cases it may be a matter of the man being sterile, the age of the couple or other medical problems that may have led to infertility in one or both.
"Clearly this is cause for great disappointment and suffering for a couple. But violating the dignity and rights of women and children is not the answer," Ms Joseph says firmly.
With altruistic surrogacy no fee is charged although the couple commissioning the surrogate do cover the medical bills, private health insurance and any related bills including any costs incurred during the baby's birth.
However Ms Joseph says whether a fee is paid or not, the surrogacy process objectifies women by commodifying their wombs. She also points to study after study that has found that regardless of the agreements and contracts a surrogate mother may have entered into, once the baby is born she struggles to give up the child.
This was apparent from the earliest days of surrogacy in the USA. Back in 1987 the case of "Baby M" made headlines worldwide when despite signing contracts with American couple William and Elizabeth Stern, after giving birth surrogate mother Mary Beth Whitehead refused to give up her infant daughter. A custody battle ensued over who should be declared the legal parent of "Baby M". This was further complicated as William Stern's sperm had been used to inseminate the young surrogate mother and was therefore the child's biological father.
The US court decided in favour of William and Elizabeth Stern but gave parental visiting rights to Mary Beth Whitehead. The anguish and heart ache for all involved including Baby M is well known.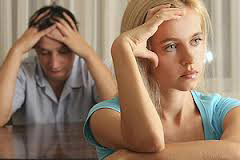 In NSW there was no law governing surrogacy until 2007 when State Parliament passed the Assisted Reproductive Technology Act which declared commercial surrogacy illegal and all surrogacy contracts to be void. Under the Bill the legal parents of a child were deemed to be the birth mother and her husband. This was followed by the Surrogacy Act 2010 which was passed by Parliament in November of that year and became law in March 2011.
The NSW Surrogacy Act recognises only non-commercial surrogacy arrangements with commercial surrogacy, advertising surrogacy arrangements and also going overseas to enter into a surrogacy arrangement illegal.
Now the newly appointed NSW Attorney General Gabrielle Upton, former NSW Minister for Family and Community Services, wants to see the law eased so that couples can advertise for no-fee surrogacy arrangements.
"In Australia we do not allow commercial surrogacy and we have strict laws governing altruistic surrogacy. This is because we are a society that recognises the harm that surrogacy inflicts on women and children, and I strongly urge Attorney General Upton not to proceeds with any plans to weaken or change the laws that are currently in place," Ms Joseph says.