Tributes for Journalist and "Plainly Jane" Columnist Jane Fraser
Catholic Communications, Sydney Archdiocese,
25 Sep 2015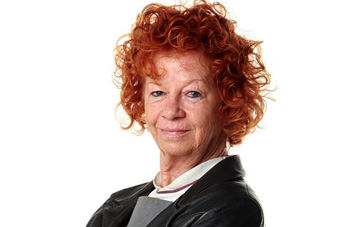 Friends and colleagues have paid tribute this week to the much admired journalist and social satirist Jane Fraser who passed away in Sydney after a long illness.
Jane was also for many years a member of The Catholic Weekly board as well as a regular at St Mary's Cathedral until her illness made it unable for her to take her regular seat in the Cathedral.
Her much-loved writings in the Weekend Australian and later her column, Plainly Jane, covered family and social life in equal degrees of wry wit and memorable storytelling.
Jane was born in South Africa and studied mathematics, working as a teacher for a few years. However writing was her passion which set her own the path to journalism - and Australia.
Joining The Australian in 1983 Jane was quickly recognised for her intelligent and witty words - not to mention her very distinctive red hair.
A good friend of the Archdiocese Jane was asked to join the board of The Catholic Weekly by Cardinal George Pell. They were good friends and when Cardinal Pell heard of her passing this week he said he was deeply saddened.
"Jane was a dear friend, great company and good to be with," he said.
"She had been very loyal, especially to her family. She was also a woman of deep faith."
Jane covered what was referred to in the '80s and '90s "women's issues". In other words families, the home, royal tours. She enjoyed the writing and was good at it, often bringing an edgy and thought-provoking style.
But there was a lot more to Jane Fraser than menus and monarchs.
While at university she had been a member of the African National Congress and according to The Australian this week "her return to South Africa in the 1990s to cover its historic free elections was regarded as a journalistic triumph. When Nelson Mandela came to Australia on a visit years later he looked her up."
A friend and former editor of The Australian was the late Frank Devine. His daughter columnist Miranda Devine said this week Jane's passing was a sad and great loss to journalism.
"Jane was a dearly love friend of my parents, vivacious, witty and kind," Miranda said.
"She was an original and amusing writer whose droll insights used to make us weep with laughter.
Two books of Jane's columns were published as well as two novels.
As a fellow board member of The Catholic Weekly it was not hard to be amused by her witty comments but at the same time admire her intelligent, intuitive and perceptive contributions to meetings.
And always with the good of the Catholic Church, and in particular the Archdiocese, at the heart of her offerings.
Jane died after a fairly long illness following a diagnosis of dementia. She is survived by her husband Ken Howison and her children Kirsty, Pip and Adam.
A funeral service will be held next Wednesday at St Mary Magdalene at Rose Bay.
May her soul Rest in Peace.