Missed Cancer Signs Wake-up Call for Australia's GPs
Catholic Communications, Sydney Archdiocese,
24 Sep 2015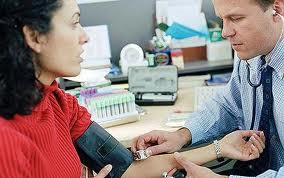 A new study has found that more than one in eight Australian GPs could be failing to detect typical cancer symptoms, with the patient's symptoms not investigated further through diagnostic tests or referrals resulting in delayed diagnosis and all-important treatment.
Led by Dr Moyez Jiwa, Associate Dean at the University of Notre Dame's School of Medicine, Melbourne and Professor of Health Innovation, the research study is a wake-up call for family doctors as well as patients.
"The conclusion we have come to is that doctors need to be able to give each patient their undivided attention and to listen closely, and focus on what the patient is saying as they carry out an examination," Dr Jiwa says.
While GPs work extremely hard, he points out that many have the added pressure of having to meet targets set by non-medical bureaucrats or private health insurance funds. They are also expected to participate in an increasing number of public health campaigns aimed at preventing obesity or diabetes or stressing the importance of exercise.
These can not only be distractions but limit the time and attention GPs are able to give to each patient.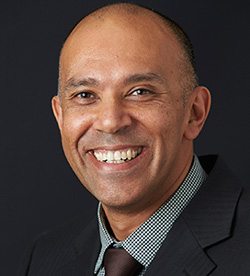 Dr Jiwa who continues to run a General Practice in Melbourne says multiple morbidity is another important factor in which a growing number of patients have not one but several chronic conditions, making diagnosis of cancer symptoms more difficult and problematic.
"What we need is to stop distracting doctors from their core work and make sure they have the time to be able pay close attention to each of their patients. We don't want doctors forced to look after a set of patients or paid to achieve a particular goal and specific number of patients each day. Instead we need to be ensuring our GPs have the time to do what they should be doing which is caring for patients, taking time to learn their family medical history and to listen to what they are saying," he says.
Dr Jiwa's ground-breaking study which has been peer-reviewed and was published last week in the BMJ, Britain's prestigious medical journal, has received a positive response from Australia's medical profession and GPs.
Not only are the findings being widely discussed, and concerns about the increasing lack of time GPs are able to spend with their patients, they are strongly endorsed.
Dr Brian Morton, Chair of the Australian Medical Association's (AMA) Council of General Practice, says bulk billing has led to shorter consultations. With limited time to take a full history and examine the patient, shortcuts are often taken resulting in a growing reliance on technology such as pathology and radiology rather than one-to-one time spent with the patient, he says.
GPs are the gatekeepers of the health system, Dr Jiwa says but is concerned that the care they are able to give their patients is increasingly taking a back seat to the "bottom-line" leading to shorter consultation times along with a series of money-saving targets imposed on GPs by bureaucrats, health funds and government departments including Medicare.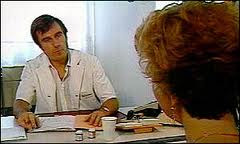 The research study was part of a randomised controlled trial of 102 GPs in cities, regional and rural practices across Australia.
Each GP was given 24-video vignettes and case notes on patients with cancer symptoms. They were not told the study involved cancer and were asked only to review the patient and case notes in each vignette and to indicate whether they would refer the patient, prescribe medication or undertake further investigation with diagnostic tests.
The study used simulated cases with actors playing patients in the 24 different video vignettes and provided GPs in case notes and on video with a series of cancer symptoms which under normal circumstances would warrant a specialist review within two weeks according to guidelines set down by the 2005 National Institute for Health and Clinical Excellence.
In addition to typical cancer symptoms being missed by as many as one in eight of the 102 GPs surveyed, the study diagnosis also depended on the different types of cancer presented.
While a majority chose equally between the options of a referral, investigation or a prescription for video vignettes featuring colorectal cancer, a prevalent form of the malignancy, GPs were more likely to opt for referrals of patients with symptoms suggesting pancreatic, prostate and cervical cancers. But there was a reticence among GPs to refer cases of breast, bladder, endometrial and lung cancers. Instead many GPs chose the "investigate" option.
This, however, was not without its pit falls. In some instances a number of GPs suggested a prescription of oestrogen replacement therapy for a patient with symptoms of endometrial cancer, a misdiagnosis which would have actually advanced the progression of the cancer.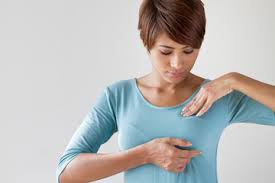 In another notable case of lung cancer, a suspicious lesion on a chest X-ray did not appear to warrant referral in most cases.
Dr Jiwa points out that while the study is important, particularly as the GPs surveyed were unaware cancer was a component of the research, and simulated vignettes and case notes, they were given.
"A key strength of this study is consistency of both the cases reviewed by the participating GPs and the way they reviewed the cases," he says but adds that more work is needed as well as trials that involve real-life interaction between GPs and their patients, and GPs and specialists.
"Such communication is likely to promote and lead to effective patient care," he says.
He also points out that data collected in the research study did not include investigation or review plans to better understand the participating GPs' perspectives on each case or what may have happened over the next few weeks with further consultations between the GP and his or her patient.
While the recent study is a wake-up call for GPs it should also be a wake-up for patients, particularly in light of another recent study that found only one in five women carried out regular monthly breast examinations. Also a study has found that in the past 12 months there has been a 39 percent drop in men undergoing blood tests for prostate cancer.
Figures are equally low when it comes to being screened for bowel cancer. Of the many thousands invited to participate in the Government's free 2013-14 National Bowel Cancer Screening Program, only 39% took up the offer. Of this number 7.5 percent or more than 37,000 of those screened required further assessment.