Rose Gallagher's Legacy Beacon of Hope for Homeless & At Risk Youth
Catholic Communications, Sydney Archdiocese,
23 Sep 2015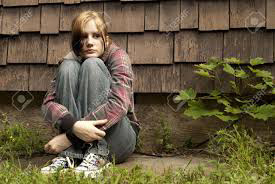 For most young people an 18th birthday is cause for celebration as they leave school behind and embark on life as an adult full of dreams and hopes for the future. But for many of the 3,248 children in out-of-home-care across NSW reaching 18 can be deeply distressing. No longer the responsibility of the State, they can frequently find themselves literally on their own with little money, no job and in most cases, without the backup of family and a network of friends.
Every 18 year old needs some form of help, guidance and encouragement as they transition from childhood to adulthood. But 18-year-olds who have been in out-of-home care and in all probability have experienced extreme hardships including abuse, poverty, trauma and family separation and are particularly vulnerable and at high risk of homelessness.
Fortunately the generosity and far sightedness of the late 91-year-old Rose Gallagher, an active and member of the Five Dock's All Hallows Parish for over 80 years, is helping change the lives of young people leaving the foster care system.
On her death in 2008, Rose bequeathed her estate to help young people at risk of homelessness and in particular those who having suffered traumatic childhood experiences which resulted in their placement out-of-home care, and left them ill-equipped emotionally and financially to be able to support themselves and begin living independently.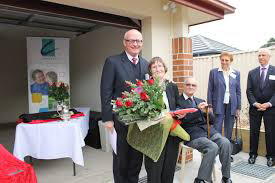 "Youth leaving foster care face unique challenges which often go unnoticed," says Bernard Boerma, CEO of CatholicCare Sydney.
On what had been Rose's home at Five Dock for so many years and on land jointly owned with Molly, her sister, two purpose-built three-bedroom cottages to provide young people at risk with transitional accommodation and support has been built by CatholicCare Sydney. This construction of the two houses which will be known as Rose's Cottage and Molly's Cottage was made possible by a Capital Grant from the Department of Family and Services, another generous grant from the Property Industry Foundation and the many gifts and donations from those at Five Dock's All Hallows Parish who knew and loved Rose. Many who may not have known Rose personally but who have been inspired by her bequest and her lifelong dedication to helping young people, also made significant contributions.
But the big hearted generosity of parishioners at All Hallows doesn't stop there. On 9 October, the parish Community and the local Catholic Women's League are holding a Rose's Gala Night where they hope to raise the $50,000 needed to pay for fittings and furniture for each of the cottages.
"We want to do all we can to help realise Rose's dream," says Rosetta Pozzer, President of the CWL Five Dock Branch.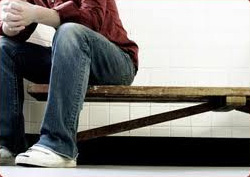 Galvanised by Rosetta and Anne McReynolds, a longtime friend of Rose Gallagher and the executor of her estate, a committee to organise the Rose's Gala Night was formed.
"Rose's legacy will be on going and here at All Hallows we want to help in any way we can," says Rosetta. She admits however that planning a grand fundraising evening with a target figure of $50,000 was not something either the CWL branch or the Parish had done before.
"We're used to organising raffles and small prizes but this event is much bigger and we realised we needed to approach sponsors and big business so we co-opted members of the Parish experienced in this sort of thing to our committee," she says.
CatholicCare CEO Bernard Boerma will be among the guests at the Gala night. Also there will be John Sidotti, NSW MP for Drummoyne which includes Five Dock, the Mayor of the City of Canada Bay, Angelo Tsirekas and All Hallows Parish Priest, Father Greg McGregor.
Mike Bailey, Executive Assistant to the Chancellor of the Archdiocese of Sydney, and formerly well known Sydney-based television presenter, will MC the event.
"Having the two cottages will definitely transform lives," says Morgan Childers, Manager of Youth Accommodation and support for CatholicCare Sydney.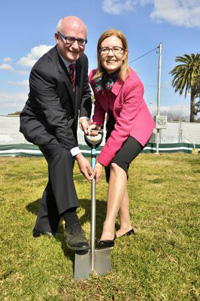 Called the Rose Gallagher Project by the agency, and managed and operated under CatholicCare's highly regarded ALIVE program (Adolescents Living Independently Via Empowerment), the six young people who should be moved in and living in the two cottages by early next month, will live there independently.
But each will have their own CatholicCare case manager who will help mentor and guide them, support them emotionally, and encourage them to join classes provided by the agency to improve numeracy and literacy, as well as help develop life-skills such as managing finances, cooking, shopping on a budget together with the importance of good nutrition and health.
"We will also help them with vocational training and job skills and where possible help them rebuild relationships with their families. We will also help with assisting them in developing a good support network and importantly, help them to build their confidence and self esteem," Morgan says.
She also stressed that each young person in the ALIVE program receives individual one-to-one support.
"No two cases are alike and each needs a personalised approach," she says.
It is expected that those staying at Rose's Cottage or Molly's Cottage will need around 18 months to develop the confidence and skills to create a future for themselves and begin a new life as an adult within the wider community.
To attend Rose's Gala Event or to donate to the Rose Gallagher Project contact Elena at All Hallows Parish Office, Five Dock by calling 97137960 or visit the parish website at http://allhallows.org.au