Highlights Galore at the 11th Ignite Catholic Youth Conference
Catholic Communications, Sydney Archdiocese,
22 Sep 2015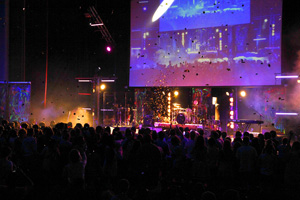 With 15 outstanding keynote speakers, more than 80 workshops, a further 16 workshops specifically designed for high school students, a Vocations Expo featuring 40 stalls and exhibitors together with live music-led night rallies, daily prayers and Mass, this week's 11th Annual Ignite Catholic Youth Conference promises to be bigger and better than ever.
More than 1300 adults, students, primary school children, ministry leaders, teachers, parents, priests and religious have already registered for the four-day Conference in Brisbane which will run from 24-27 September. Not only will delegates come from every corner of Australia but there will be groups from New Zealand and possibly from Canada as well.
Over 100 primary schools and 600 high schools registered for the Conference well in advance with a further 100 to 200 young people expected to register in person on Thursday when the Conference opens.
With as many as 1400 to 1500 expected, attendance at this year's Ignite Conference is set to break all records and is a far cry from the 100 or so who attended the first Conference back in 2001.
"The numbers just keep on growing," says Luke Plant, Administrator of the Emmanuel Community and Ignite Conference Co-ordinator.
An initiative of the Emmanuel Community, the Archdiocese of Brisbane's well-known Catholic mission community are about encountering Jesus Christ and the Church, experiencing dynamic faith, being equipped for the ministry, living the Christian life and being empowered to impact the Church and the world.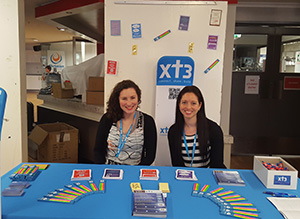 The annual Ignite Conference has become a dynamic, much anticipated event in the Australian Catholic calendar and has been held annually except in certain years such as 2008 and 2011 when Australia's young pilgrims headed for World Youth Day in Sydney and three years later to Madrid.
The Conference enables young people to network with other young Catholics from across Australia, hear powerful speakers, attend workshops and bring joy to their hearts by deepening and strengthening their faith.
"Way. Truth. Life" is the theme for this year's Conference and is based on the words of Christ from the Gospel of St John which reads: "I am the way, the truth and the life, no one comes to the Father except through me." (John 14:16).
Mass at the Conference will be celebrated by the Archbishop of Brisbane, the Most Rev Mark Coleridge.
Among the group of outstanding key note speakers will be the Bishop of Broken Bay, the Very Rev Peter Comensoli who will discuss Faith Communities as Avenues of Grace. Also giving a keynote address will be Malcolm Hart, Director of the Australian Bishops' Office of Youth who will speak on Holy Fathers, Holy Inspiration. Sean McGrath, Director of emmanuelworship, Ignite's popular live band and Teresa McGrath, vocalist with emannuel worship, and who like Sean has been involved in youth ministry for the past six to 10 years, will give a joint address on Worshiping in Spirit and Truth while America's Life Teen Vice President of Mission and Ministry, Steve Allgeyer will focus five major features explore of Pope Francis' teaching, and how we can integrate these into our lives at a practical level.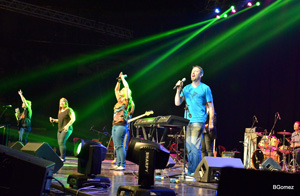 Other powerful speakers will explore contemporary issues ranging from the easy availability and dangers of pornography, what's new about the New Evangelisation, an exploration of sexuality and how healthy sexuality is formed, and serving the poor with an open heart.
The workshops at the Conference are also powerful with a wide range of sessions that include Opening up to the Holy Spirit; Evangelisation through Social Justice; Today's Answers to Same Sex Attraction; Young People and Mental Health, Building Yourself to Longterm Faith; the DNA of an Effective Ministry Team; and the Eucharist for the Church and the World.
With more than 40 stalls, Vocations Expo promises to be one of the central hubs of the Conference offering information on Australia's many different Catholic religious communities and congregations, youth ministries and long established Catholic organisations such as Caritas and the Society of St Vincent de Paul.
Among the Expo exhibits one of the most popular stalls will be the team behind the award-winning Catholic social media website, Xt3.
The Ignite Conference is well known for being one of the most advanced when it comes to using technology to reach out to people everywhere and spread the Word of the Gospel, and Xt3 continues to lead the way.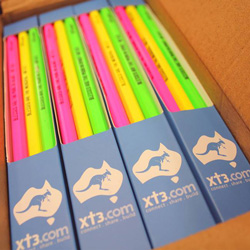 Earlier this month, for the third year in succession, Xt3 was announced winner of the Australian Catholic Press Association's Best Use of New Media Award.
Using their skill and knowledge of the latest in digital media, Xt3 not only keeps abreast of the latest in technology but uses diverse social networking sites and platforms to communicate the message of Christ to young people worldwide.
The "go to portal" for young Catholics, Xt3 is not only extremely popular on Facebook and Twitter but already has a strong Pinterest, Tumblr and Google Plus following as well.
"Young people frequently search online seeking answers to questions they may have about their faith or about the teachings of the Church," says Laura Bradley, Content Provider. A key member of the Xt3 team Laura points out that with Xt3's ever-expanding library of resources including podcasts, videos, articles and live streaming of important events, the Catholic faith, its history and teachings, are easily accessible to young people no matter where they live.
At the Ignite Conference Xt3 will host a stall to enable young people to sign on as members which entitles them to a free weekly newsletter called Xt3-Mail containing the latest videos, podcasts and articles relating to the Catholic faith. Registration also gives them access to Ask a Priest, one of Xt3's most popular sites where members' can find answers to their questions about faith, the Church and contemporary issues.
There is little doubt the Xt3 stall will be one of the highlights at a Conference filled with highlights, both figuratively and literally.

"Everyone who signs on as a member will receive a box of three fluorescent green, yellow and pink highlighters. Great for marking up passages in readings or the Gospel, the box of highlighters also looks set to become a collectors' item. Each box comes with a printed silhouette of a kangaroo holding a rosary with each individual highlighter feature the G'Day from Australia catch cry on one side and on the other the themes for next year's World Youth Day in Poland.
To find out more about the program, keynote speakers, workshops and Expo for this year's Ignite Conference see http://new.igniteyouth.com/conference-2/