Not Enough Male Teachers in Primary Schools Cause for Concern
Catholic Communications, Sydney Archdiocese,
21 Sep 2015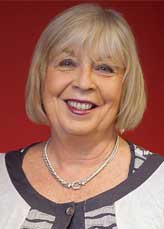 More men must be encouraged to become teachers if we are to end what has become a "man drought" in school classrooms says Executive Dean of Education and Arts at the Australian Catholic University (ACU), Professor Tania Aspland.
New analysis carried out by ACU using ABS Labour Force data reveals that for more than 20 years fewer than one in five teachers at Australian primary schools have been men.
A closer examination of data for 2014 shows that 16 percent of all NSW primary school teachers were men, or less than approximately one in six. Queensland was even lower with male teachers accounting for just 15% of primary school teaching staff. The figure in Victoria was slightly higher at 18 percent but this is nevertheless still below the one in five average at primary schools in other states and territories.
"It is widely recognised that male teachers can play a positive role in school communities," says Professor Aspland and cites studies by Australian researchers that continue to show how boys as well as girls benefit from having male teachers.
"Boys seek an adult to relate to and confide in, especially as they approach puberty. Male teachers help girls gain an understanding of how to interact with men, which contributes to their developing self image. These roles are critical as our children develop," she says.
For youngsters who don't have strong male role models at home, having a male teacher during their formative years at primary school can be particularly important. Not only do male teachers provide role models but for those brought up by a single mother the male teacher may also be seen as a father figure by a child or children.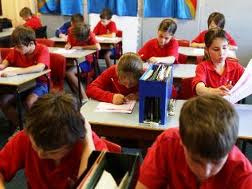 According to the Australian Bureau of Statistics the gender balance is more evenly spread at high schools where up to 41 percent of teachers are male. But at primary schools there are fewer and fewer men taking up teaching with some schools having no male teachers at all.
"Australia needs to give our children the best start in life and that means giving them a chance to learn from the best male and female teachers," Professor Aspland says and believes it is essential Australia urgently address the gender imbalance among teachers at the nation's primary schools.
She has called on the state as well as federal governments, policy makers and school communities to consider a range of strategies for boosting male participation in teaching including education campaigns, the offer of scholarships and even suggests that setting targets at teacher training colleges be considered.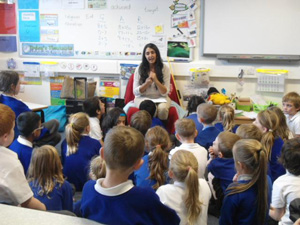 In the 1960s as well as the 1970s almost the same number of men as women taught in Australian primary schools. But each decade since has seen sharp falls in male numbers with the NSW Primary Principals Association citing status and pay as principal factors in this decline.
The relatively low rates of pay for primary school teaching in today's world are also a turn off for many men. Contemporary stereotypes of what is a "masculine" job together with fears about the perception of men working with young children are among the reasons suggested by the low numbers of men entering the teaching profession at primary school level.
"For far too long too few young men have been choosing to become a teacher and this is something we must urgently address," Professor Aspland says.