Bart Cummings - Giant of the Turf, Family Man & Man of Faith
Catholic Communications, Sydney Archdiocese,
1 Sep 2015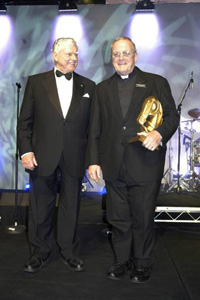 Brother Dan Stafford CSsR met legendary trainer, Bart Cummings at Queensland's Doomben 10000 famous winter racing carnival in 1988, the year the Cummings-trained Group 1 horse, Campaign King romped home a winner. The friendship between the two men began that day and continued until early Sunday morning, when 87-year-old Bart died peacefully in his sleep at Princes Farm, his long time home and training stables at North Richmond.
"Bart died peacefully surrounded by his family with his wife of 61 years, Valmae, his children and his grandchildren and at Princes Farm in the home he loved so much and where he trained so many winners and bred such champions as Saintly," says Br Dan.
Renowned for its beauty, serenity and superb gardens and lush paddocks where thoroughbreds valued in the millions contentedly graze, Princes Farm was where Bart Cummings was happiest.
"He was a unique person with an extremely dry sense of humour whose whole life was devoted to his beloved horses and equally beloved family," Br Dan says. "His achievements during his lifetime are so extraordinary, they couldn't be scripted. Just the fact that he won 12 Melbourne Cups is remarkable and unlikely to ever be repeated."
But as Br Dan points out, in addition to training an incredible 12 Melbourne Cup winners, horses trained by Bart Cummings also won 32 Derbys, 24 Oaks, 7 Caulfield Cups, 4 Golden Slippers, 3 Doncaster winners and 5 Cox Plates. And he is honoured with a life size bronze statue at Flemington Racecourse.
"He had an extraordinary God-given gift with horses. His knowledge of horses was phenomenal and just by looking at a horse he frequently saw something that more often than not, others had missed," Br Dan says. "He understood horses and had a great love for them."
This despite being diagnosed with an allergy to equines as a young man and advised not to follow in the footsteps of his father, who was also a renowned racehorse trainer.
"Bart had hay fever around horses but that could be managed, and it certainly never deterred him," says Br Dan.
With a lifetime interest in horse racing and a broad knowledge of the racing industry, it came as no surprise in 2002 when Br Dan was appointed official Catholic Chaplain to the Australian Turf Club and Honorary Chaplain to the Sydney Racing Industry by the (then) Archbishop of Sydney, Cardinal Pell.
For the past 13 years, Br Dan who is also on the Board of Australian Racing Christian Chaplains (ARCC) has provided pastoral care and support to owners, trainers, jockeys, strappers and those involved with the Sport of Kings.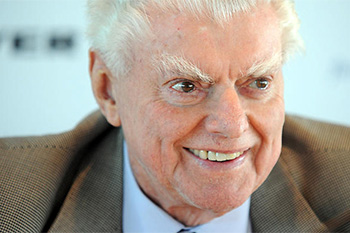 Bart Cummings whose Catholic faith was very much part of who he was, endorsed the appointment of his friend as Catholic Chaplain to the racing industry. He strongly believed chaplains were important for the racing industry not only for incidents relating to the untimely or serious injury to participants or for punters who might "do their money" and be too frightened to return home, but for all those who win or lose, wished to give thanks to God.
Bart grew up on a property where his father also trained horses, himself once winning the Melbourne Cup.
He was educated at a Sacred Heart College, Somerton in South Australia and had a profound faith which was central to his and his wife Valmae throughout their lives together, Br Dan says.
"Bart and Val treasured Mass," Br Dan says and reveals that in the last few years of his life as Bart became more frail, he would arrange for a Mass to be held at Princes Farm for the iconic trainer and his family.
The Archbishop of Sydney, Archbishop Anthony Fisher OP was one of the first to send heartfelt condolences to the family, Br Dan says and his thoughts and prayers for the family at this time were very much appreciated.
Over the almost 30 years of their friendship, 77-year-old Br Dan became a frequent visitor to Princes Farm, the Cummings home and training stables and has long been regarded as part of the family. He is currently assisting the family as they prepare for the State Funeral which will be held at St Mary's Cathedral at 10.a.m on Monday, 7 September.

"Bart will never be forgotten. His achievements with horse racing go beyond anything anyone could have imagined. And already we can see his remarkable legacy continuing," Br Dan says pointing out that last Saturday less than 24 hours before Bart died, one of his and his co-trainer and grandson, James' horses, Sultry Feeling won at Rosehill.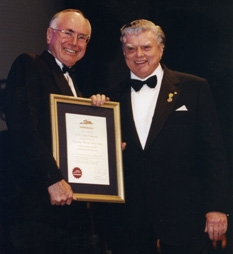 On Sunday, the day the legendary trainer died, his son Anthony, who had set up his own training stables many years ago, and is regarded as one of the nation's leading trainers had two winners at the Wyong Races, winning the fourth race with Tammany Hall and the seventh race with Skyline Blush.
But it was also Bart and co-trainer James' day at Wyong, winning the third race with NZ horse, Midas and the fifth race with Muy Bien.
For Br Dan and many others, however, it was the birth of a foal to Bart's broodmare Holy One. Related to Saintly, the Cummings-bred and trained Melbourne Cup winner of 1996 and Champion Horse of the Year in 1997, the foal's arrival on Sunday morning brought joy to the Cummings family, Br Dan says with its promise of new life and continuation of trainer's extraordinary legacy.
The future of racing in the Cummings family is certainly assured with the birth of a daughter to James and his wife Monica couple of months ago. Monica Barrera Cummings the granddaughter of long-time Filipino racing enthusiast Eduardo Cojuangco and racing manager at his Gooree Park stud in Mudgee.
James, who spent four years working as Main Foreman to Bart, and became Bart's co-trainer on 1 August 2013 has already ensured that if one of the pair's trained thoroughbreds wins selection for the Melbourne Cup this year, that officials will list both his and his beloved grandfather's name as trainers.