Applications Invited for Archdiocese $100,000 Grant for Adult Stem Cell Research
Catholic Communications, Sydney Archdiocese,
18 Sep 2015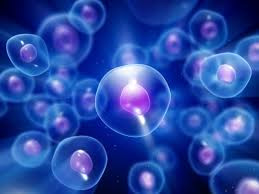 Australian-based academics and researchers are invited to apply for the Archdiocese of Sydney's seventh $100,000 grant to support further important breakthrough research into the therapeutic potential of adult stem cells.
Over the past 12 years, the Archdiocese has made six such grants to leading Australian researchers to fund their studies into the adult stem cells and how these non-embryonic stem cells are providing pathways to cutting edge new treatments, preventions or even cures for some of our many debilitating and widespread conditions and diseases.
Although the Catholic Church opposes embryonic stem cell research, it approves the use of adult stem cells with the Archdiocese of Sydney continuing to help provide funding for some of the most innovative research in this field currently being undertaken in Australia.
"Adult stem cell research has provided healing and hope without any destruction to human life and without any destruction to human life and without all the problems to which embryonic stem cell research gives rise," the then Archbishop of Sydney, Cardinal George Pell when he launched the Archdiocese's grants program for Adult Stem Cell Research in 2003.
Applications for the 2015 Grant close on 30 October 2015 and will be assessed by an independent panel whose members include experts in science, medicine and ethics.
Among the criteria for all applicants is that their research meets the highest international standards of scientific excellence, with further consideration given to the therapeutic applications likely to arise from the research.
The panel will also look at whether the research is innovative and displays novelty in its experimental approach and the track record of success by the researcher in the undertaking of similar or related research in this field. The researcher or researchers who are successful in their application must also have a track record of success in undertaking similar or related research.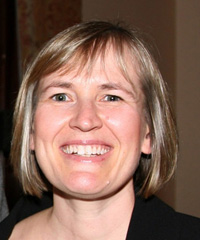 The Archdiocese grant of $100,000 is also awarded on the basis that matching dollar-for-dollar funds have been secured from another source.
The first grant by the Archdiocese for adult stem cell research was awarded to Professor Alan Mackay-Sim of Griffith University in 2003 for a project designed to discover if adult stem cells derived from the nose of patients with Parkinson's disease had therapeutic potential in the treatment of Parkinson's as well as controlling or easing symptoms.
With the help of the Archdiocese's grant further research has been undertaken with findings so far in laboratory mice showing that nasal stem cells taken from those with Parkinson's dramatically reduce symptoms such as rigidity, trembling and impaired mobility and also boost the brain's production of neurotransmitter, dopamine. Importantly Professor Mackay-Sim's work has also led to the potential for olfactory adult stem cells to promote nerve cell regeneration which may offer new treatments for conditions such as schizophrenia, bipolar disorder and paraplegia from traumatic spinal cord injury leading to paraplegia.
The second Archdiocese grant was awarded in 2005 to dermatologist, Dr Pritinder Kaur, Laboratory Head and Senior Research Fellow at the prestigious Peter MacCallum Cancer Institute in Melbourne, where she and her team of scientists are exploring the ability of skin-derived adult stem cells to regenerate human skin after catastrophic burn injuries. In a nation such as Australia where bushfire emergencies are frequent and terrifying occurrences, treatment of burns and Dr Pritinder Kaur's work may bring the breakthrough needed.
Additional research undertaken suggests that adult stem cells derived from skin may also have applications in the diagnosis and treatment of aggressive epithelial cancer of the ovaries, neck and head.
The 2007 Archdiocese $100,000 was awarded to Associate Professor Stan Gronthos and Dr Simon Koblar from the University of Adelaide. Their research using adult stem cells sourced from human dental pulp tissue has shown great promise in reversing the debilitating and devastating damage caused by strokes. The cells taken from dental pulp may well be the key to overcoming the paralysis, cognitive impairment and brain damage from strokes which affect 60,000 Australians each year and is the leading cause of disability.
Research has continued to produce very encouraging results and last month trials of injected adult dental pulp stem cells into stroke damaged rat brains began with Dr Koblar, who is Director of the Stroke Research Program at Adelaide University, optimistically predicting that human trials may start within the next five to 10 years.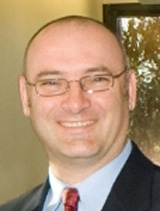 The research also suggests that stem cells from dental pulp may play a key role in potential cures not only for stroke damage but in cardiac repair and the treatment of diseases such as cystic fibrosis and leukaemia.
The fourth grant from the Archdiocese in 2007 was awarded to Dr Carl Walkley, Senior Research Officer and Co-Head of the Stem Cell Regulation Laboratory at St Vincent's Institute, Melbourne. Returning to Australia from Harvard University's Stem Cell Institute in 2006, Dr Walkley helped establish the Stem Cell Regulation Laboratory at St Vincent's Institute, where he explores the use of transplanted adult stem cells and their role in regenerating normal blood formation in patients suffering from acute blood disorders such as leukaemia and similar cancers, including bone cancer.
In 2011 the Archdiocese grant for Adult Stem Cell Research was awarded to Professor John Rasko and Dr Janet Macpherson from the Royal Prince Alfred Hospital to continue their exploration into the ways adult stem cells can be produced in safe and increased quantities. Professor Rasko who is Head of the Department of Cell & Molecular Therapies at RPA and an internationally-recognised leader in clinical stem cell therapy and the study of blood, and his co-researcher Dr Macpherson, are well on the way to developing a cost-effective way of manufacturing mesenchymal stromal cells (MSC).
Harvested from the adult stem cells of bone marrow, MSC have been shown to be capable of developing into connective tissue such as bone and cartilage as well as supporting the formation of blood and lymphatic cells. However the major limitation to their use in new treatments for diseases has been their slow proliferation and the difficulty in producing an adequate number of them for use in therapeutic and other procedures.
Professor Rasko and Dr Macpherson have shown that blood forming cells taken from adult stem cell bone marrow respond favourably to being grown on a "nano mattress." What is now being tested is the potential for the "nano mattress" to enhance ability of other human cells found in the bone marrow to make bone and connective tissue such as tendons and cartilage for applications affecting diverse conditions of the heart, joints, bones and immune system.
Equally cutting edge and exciting is the work of Associate Professor Louise Purton of St Vincent's Institute of Medical Research in Victoria who was awarded the Archdiocese of Sydney's most recent grant of $100,000.
A/Professor Purton who works closely with researcher, Dr Carl Walkley who was awarded the Archdiocese grant to support his breakthrough work in 2007, is looking into the transplantation of umbilical cord blood stem cells in the hope of finding new treatments to save the lives of children and adults with leukaemia. She and her team of researchers at St Vincent's Medical Institute are hoping to find a way to transplant adult stem cells from umbilical blood into patients for whom a suitable donor match can be found.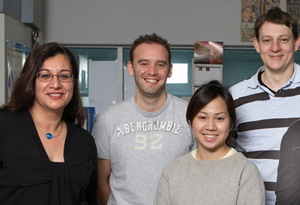 Currently those suffering from blood diseases such as leukaemia frequently need to undergo blood forming stem cells transplants. However these carry a risk of graft versus host disease which can result in the body being attacked by its own white blood cells. This not only causes severe side effects for the patient but can lead to death.
Stem cells from cord blood are increasingly being used for bone marrow transplants, but there are often not enough stem cells from a single unit for a successful transplant in an adult. Cord blood cells are slow to mature into platelets and into red and white blood cells, and this can leave a patient exposed to infection.
A/Professor Purton's work involves the use of cmpounds compounds derived from Vitamin A to increase the number and quality of cord blood stem cells and has already had significant success with this in trials on mice.
"The aim of my work is to increase the number of stem cells before transplant and also to increase the number of mature blood cells after transplant," she says.
To find out details of the criteria needed to apply for the grant can be found on the Archdiocese of Sydney website by logging on to www.sydneycatholic.org/grant or by contacting Chancellor Chris Meney at the Catholic Archdiocese of Sydney, Polding Centre, 133 Liverpool Street, Sydney NSW 2000 or by emailing the Chancellor at chris.meney@sydneycatholic.org.
Applications close at the end of October.