St Vincent's Hospital Helps Revolutionise Treatment for Advanced Heart Failure
Catholic Communications, Sydney Archdiocese,
17 Sep 2015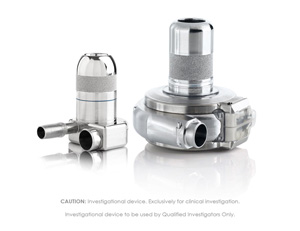 The Heart Lung Transplant team at St Vincent's Hospital, Darlinghurst has yet again made medical history with the recent implant of the world's smallest heart support device which is set to revolutionise the treatment of patients with heart failure.
The miniature artificial device has been successfully implanted in 21-year-old Breagha Patterson from Goulburn and 34-year-old Che Oleszkiewicz from the NSW Central Coast. Both were experiencing end-stage heart failure and in both cases no donor hearts were available.
Not only are the pair now enjoying improved quality of life suggesting this new miniature heart pump device, known as the MVAD and developed by USA's innovative HeartWare International, will lead to less invasive and more positive patient outcomes for heart failure patients, particularly those in earlier stages of the disease.
"Currently nearly one half of our patients undergoing a heart transplant at St Vincent's Hospital have already been implanted with mechanical heart pump devices similar to the MVAD, as a bridge to transplant. But having such a small device that can be more easily implanted will potentially make a major difference in the management of our end-stage heart failure patients," says St Vincent's Hospital Cardiologist, Professor Chris Hayward.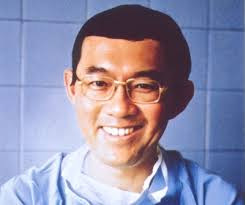 The Sydney patients implanted with the device are the third and fourth to be implanted worldwide as part of an international trial of the MVAD.
"We are very encouraged by results of Breagha and Che's surgery and I am confident this new device will lead to better patient outcomes and improved quality of life for our patients," says Dr Paul Jansz, Principal Investigator and Heart and Lung Transplant Surgeon at St Vincent's Hospital.
The HeartWare's next generation MVAD Pump supports a wide range of flows to enable circulatory support for patients with advanced heart failure. The device can also be customised by physicians for each individual patient and provides four different pulse settings to enhance aortic valve function, and reduce chronic bleeding events.
Until now the HVAD Pump, also developed by HeartWare and currently used in 41 countries, has been the smallest full-support circulatory device available to heart failure patients. But at half the size of HVAD Pump, and weighing just 78 grams, the MVAD device has the added advantage of needing a far less invasive technique for implantation. This reduces surgical trauma for the patient and means fewer blood products need to be used. The miniature device also means there is less risk of adverse events and a shorter post-implant period of hospitalisation.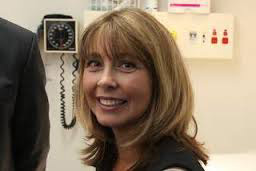 The successful implant of the miniature heart device into two of St Vincent's Hospital's patients, announced today, marks more than 30 years of innovation by the hospital and its National Heart Lung Transplant Program.
In 1984 at just 14-years-of age, Fiona Coote underwent pioneering life-saving surgery to become Australia's youngest heart transplant recipient. Now 45, Fiona is the longest heart transplant recipient in the Southern Hemisphere.
At a ceremony held at the Hospital last year to celebrate the ground breaking work of the late Victor Chan and to mark the three decades since St Vincent's National Heart Lung Transplant Program first launched, Fiona spoke of how the hospital had supported and cared for her for 30 years.
"For that I will be forever grateful," she said.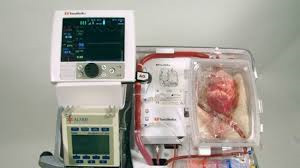 Over the past 31 years, St Vincent's Hospital has performed well over 870 heart transplants, 763 lung transplants and more than 84 combined heart lung transplants achieving survival rates that surpass international benchmarks.
The medical breakthroughs achieved by St Vincent's Heart and Lung Transplant Unit include performing the first bilateral lung transplant, the first heart/lung transplant, the first single lung transplant, the first implantation of mechanical assist devices and the first implant of a total artificial heart.
The Unit also pioneered the use of a novel portable console to house and transport donor organs, significantly expanding the pool of organs that can be used to increase the number of heart transplants performed in NSW.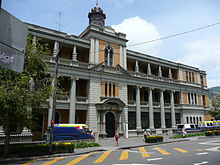 The greater versatility provided by the portable console known as the ex Vivo Organ Care System or OCS limits the detrimental effects of cold ischaemia which occurs with the widely used standard organ preservation mode of packing the heart on ice in an esky.
Members of St Vincent's Transplant team Professor Peter McDonald and Associate Profesor Kumud Dhital believe the greater versatility provided by the OCS will see the Hospital able to increase its heart and lung transplants by as much as 50%.
Already in the first cases where the OCS has been used, four gravely ill patients received donor hearts that previously could not have been utilised without the use of St Vincent's remarkable portable console which connects the donor heart to a portable circuit where it is kept beating and warm.