Domestic Violence & Human Trafficking Top of Agenda for Catholic Women's League
Catholic Communications, Sydney Archdiocese,
17 Sep 2015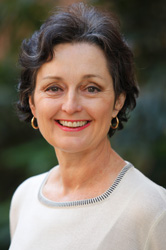 When 200 delegates from every corner of Australia gather in Sydney next week for the Catholic Women's League's 47th National Biennial Conference at the top of the agenda will be domestic violence and human trafficking.
Taking the theme "Listen with the Heart," the Conference will feature Pru Goward, NSW Minister for the Prevention of Violence and Sexual Assault as keynote speaker while Jennifer Burn, Director of Anti-Slavery Australia and Associate Professor with the Faculty of Law at UTS will discuss human trafficking and the extreme exploitation of labour not only overseas but here in Australia.
Both are important contemporary issues. Despite the efforts of Australian of the Year, Rosie Batty whose 11 year old son Luke was brutally murdered by his father during an early evening after school cricket match in front of horrified onlookers in February 2013, so far this year 62 women have been killed by their husband, partner, son or former partner.
Last week there were three horrific deaths and one attempted murder in the space of just four days in Queensland. A young Gold Coast mother was allegedly run off the road by her ex-partner and bashed to death with a metal plate while trapped in her upturned car. This was followed by the shocking shooting of a 49 year old mother of four inside a crowded McDonalds on the Gold Coast by her estranged partner who then turned the gun on himself. Then came the terrible news that a father in Brisbane had killed his six year old daughter and attempted to murder his eight year old.
In Sydney last week in a disturbing and equally distressing case of domestic violence, a 35 year old man believed to be high on ice killed his 63 year old mother before stabbing his seven year old nephew to death in front of his two sisters and female cousin and a group of horrified neighbours.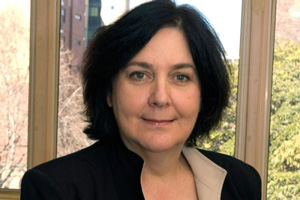 On Monday NSW Premier Mike Baird announced domestic violence as one of the State Government's 12 priorities over the coming decade, and in April this year he made history when he became the first state or federal leader to appoint a Minister for Prevention of Domestic Violence and Sexual Assault.
In her key note address, Minister Pru Goward will discuss what is already being done to tackle domestic violence and better protect women and children, as well as what is planned in future to further ensure their safety.
Jennifer Burn's address on Human Trafficking and the exploitation of workers is also timely, particularly after revelations earlier this month that two-thirds of franchisees of Australia's 7-Eleven convenience stores are underpaying workers with some receiving just $10 an hour, way below the proper minimum rate of $24 per hour. It was also claimed that if workers, the majority of whom are from overseas and here on student visas, complained about the long hours, poor conditions and low pay, franchisees would either fire them or threaten to have their visas revoked.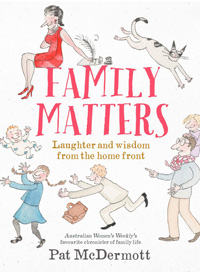 In some cases it was also discovered that even when some franchisees came before the Fair Work Ombudsman and ordered to back pay workers the thousands of dollars to which they were entitled, the 7-Eleven franchisees would withhold their workers passports or use other threats to ensure that once the money was paid and logged into account books, the workers would be forced to return the full amount.
Workers are also exploited in sweat shops which although illegal continue to operate in cities such as Sydney. There are also stories of foreign women brought to Australia on false promises only to find themselves working in brothels as sex slaves.
Founded in Sydney in 1903, the Catholic Women's League or CWL as it is popularly known, was established by Margaret Fletcher to provide a voice for Catholic women within the Church and in society.
"It is not just parish work let alone local influence we are after but to enrol women for national ends," she wrote more than 100 years ago.
"The vision of Margaret Fletcher still stands and the CWL remains as relevant today as it was at the time of its founding, says Madeleine Er, Communications Officer for the Archdiocese of Sydney's branch of the CWL.
Not only does CWL continue to be at the forefront of contemporary issues, with members using their time, dedication, generosity and commitment to make a difference to people's lives both here and overseas.
Like the Country Women's Association which was established around the same time, the CWL is often mistakenly believed to be an organisation of old ladies who get together on a regular basis over cups of tea to exchange knitting patterns, recipes and talk about their grandchildren.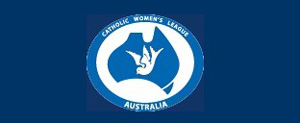 Nothing could be further from the truth.
The largest Catholic women's organisation in Australia, CWL addresses social justice and ethical questions., lobbies legislative and administrative bodies including Parliaments for change, with members raising funds as well as giving their own generous donations to make a difference to people's lives no matter where they live.
The Archdiocese of Sydney's CWL branch recently donated funds to support much-needed renovations for a primary school in Fiji and is currently fundraising to help two primary schools in rural Australia. Without these donations the two schools - St Ignatius Primary in Bourke and St Therese Community School in Wilcannia - would be unable to afford important educational programs to boost literacy, numeracy and learning among their young students.
At next week's Biennial National Conference which runs from 22 - 24 September at the Novotel Hotel, Parramatta, facilitators will help lead discussions on domestic violence after Minister Goward's keynote address. Facilitators will also assist with further discussion after Jennifer Burn's address on human trafficking, slavery and extreme exploitation of workers.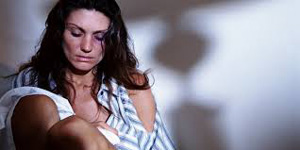 Among other highlights of the Conference will be a talk by Pat McDermott, much-loved humorist, former Australian Women's Weekly columnist and author of "Family Matters" who in her unique way combines hilarity and laughter with wisdom and practical advice as she recounts life with the MOTH (man about the house), their five children and their unending series of beloved and badly behaved pets.
Another much anticipated speaker at the conference is Sr Hilda Scott OSB, Vocations Director of the enclosed Benedictine Abbey at Jamberoo, and well known from her role in the ABC television series "The Abbey," as well as her spiritual reflections which are part of "The Journey," Wollongong's weekly Catholic radio broadcast.