Thousands to Celebrate Feast of St Mary MacKillop on Saturday, 8 August
Catholic Communications, Sydney Archdiocese,
5 Aug 2015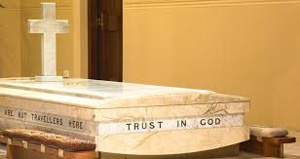 Thousands of Sydney families and individuals as well as visiting tourists will converge on Mary MacKillop Place, North Sydney this weekend to celebrate the fifth Feast Day of St Mary of the Cross MacKillop.
Australia's first Saint and Co-Patron Saint of Australia who was canonised by Pope Benedict XVI in October 2010, is much loved by Catholics and non-Catholic alike and with her Feast Day falling on a Saturday this year, many of those whose lives she has touched are expected to turn out in record numbers.
St Mary MacKillop's Feast Day is also a Solemnity and will be celebrated across Australia on 8 August at parishes across the country. But it is Sydney, where she founded the Mother House of the Sisters of St Joseph of the Sacred Heart, and Penola, South Australia where the Congregation she established with Father Tenison Woods began, that will play leading roles in the celebrations.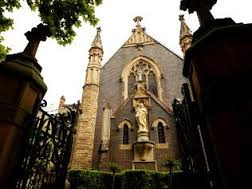 In Sydney, the Mary MacKillop Memorial Chapel at Mary Place will be open for prayer from 9 am until 4 pm. There will also be an 8 am Mass inside the Chapel celebrated by the Mary MacKillop Place Chaplin, Father Ray Schmack. This will be followed at 10 am with an outdoor Mass to be celebrated by Monsignor Vince Redden, former Dean of St Mary's Cathedral in the grounds of Mary MacKillop Place.
With the small historic chapel unable to accommodate the large number of people expected on Saturday, 8 August to mark the Feast Day of St Mary MacKillop, a third Mass planned for 1 pm will also be held in the grounds outside the chapel.
This third Mass will be celebrated by Fr Schmack.
Throughout the day, the thousands of visitors to Mary MacKillop Place are expected to make pilgrimages to pray at the tomb of Australia's first Saint.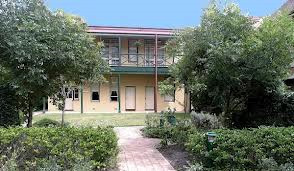 In January 1914, five years after her death, the remains of St Mary MacKillop were moved from Gore Hill Cemetery, her original resting place and re-interred in front of Our Lady's altar in the vault donated by her long time friend, Johanna Barr-Smith.
In 1994, a year before her Beatification, her remains were moved to what was the original vestry of the Mary MacKillop Memorial Chapel.
The Chapel had been used by the Sisters of St Joseph since 1913, when it was built but since the Beatification followed by the 2010 Canonisation of St Mary MacKillop the Chapel has become a place of pilgrimage each year for many thousands of men, women, students and children who visit the tomb to spend time in reflection and prayer.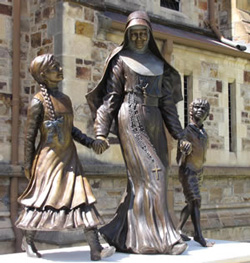 In addition, visitors to St Mary MacKillop Place can spend time at the Mary MacKillop Museum and enjoy the latest exhibition. Entitled "Treasures Under the Southern Cross: Celebrating 20 years of Shared Stories," the exhibition features the collective voice of women who have faced and experienced life-changing events that have shaped their lives. The common thread that connects each story reinforces the need to empower and value the dignity of all humanity. These shared stories come from women connected with Josephite ministries in Australia as well as in congregations in Peru and Ireland.
"The exhibition provides Australians the opportunity to connect with people in the community who are keeping the spirit of Mary MacKillop alive today," Edwina Huntley, Curator of the Mary MacKillop Museum explains.
The shop will also be open throughout the day with some superb handicrafts from the Josephite Congregation in Peru, while the cafe at Mary MacKillop Place will be serving snacks as well as lunch.
For thousands of others, St Mary MacKillop's Feast Day is an opportunity to visit Penola, the small town in South Australia where St Mary MacKillop founded her first school for the poor in a stable and where the Congregation of the Sisters of St Joseph of the Sacred Heart began.
With the Feast Day on a Saturday this year, students at Penola's Mary MacKillop Memorial Catholic Primary School will attend a 9.45 am Mass on Friday, 7 August at St Joseph's Church. Rebuilt in the 1920s to replace the original St Joseph's Church, which was where Fr Julian Tenison Woods was parish priest when St Mary MacKillop arrived in Penola.

The Mass to mark St Mary MacKillop's Feast Day for students and staff at the primary school will be celebrated by St Joseph's current parish priest, Fr Peter Fountain.
This will be followed on Saturday, 8 August with a prayer service where it is hoped Father Paul Gardiner SJ, Postulator for the Cause of Mary MacKillop, will be well enough attend.
Fr Paul who celebrated 60 years since his ordination as a priest in January this year, has been in ill-health. But it is hoped the octogenarian, who wrote "Mary MacKillop: An Extraordinary Australian," the definitive book on Mary MacKillop's life, works and holiness, will be able to be at the prayer service.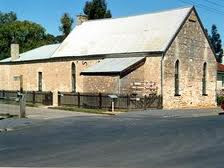 "We have been given a wonderful gift of a bust of St Mary MacKillop sculpted by Judith Rolevink, who did the superb sculpture of Mary MacKillop with two children for St Francis Xavier's Cathedral in Adelaide. With his long association with St Mary MacKillop and with Penola, it would be very special to have Fr Paul bless the sculpture on her Feast Day," says Claire Larkin, long time Chair of the Mary MacKillop Penola Centre.
Penola's bronze bust of St Mary MacKillop, however, will not be officially unveiled until March next year.
"That's when the big nationwide celebrations to mark the 150 years since the founding of the Sisters of St Joseph will begin," Mrs Larkin says.