Calvary & Medibank Private Reach Eleventh Hour Deal
Catholic Communications, Sydney Archdiocese,
31 Aug 2015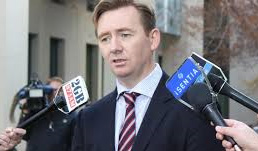 Less than 24 hours before Medibank Private's contract with Calvary Health Care was due to expire today, 31 August, a deal has been reached between the two parties and a new three year contract signed.
In a joint statement issued last night, Calvary National CEO Mark Doran and Medibank Private Executive General Manager, Dr Andrew Wilson announced the new three year contract. Details of the terms have finally been reached after negotiations broke down in early July this year and after it seemed mediation with the Private Health Insurance Ombudsman had also reached an impasse - but they have not been disclosed.
However the agreement reached means more than 22,000 members of Medibank Private who use or were planning to use one of Calvary's 11 private hospitals in Wagga, Wagga, NSW, the ACT, South Australia and Tasmania remain covered.
The sticking point in contract negotiations and mediation between the giant private health insurer which was sold by the Government in a $5.3 billion float in November last year and whose maiden profit of $285 million earlier this month exceeded expectations, had been its decision to no longer cover what it called, and listed, as "165 highly preventable adverse events."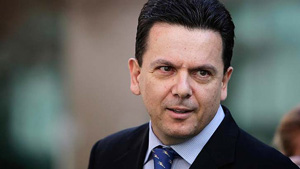 Of deep concern to Calvary together with the Australian Medical Association, Catholic Health Australia, the Australian Private Hospitals Association, the Australian Consumers Health Forum and different groups from Australia's medical specialists' organisations, was that the majority of Medibank Private's "adverse preventable events" were commonplace complications. There was also concern about its refusal to cover hospital re-admissions within four weeks of discharge.
CEO Mark Doran pointed out this clause would affect the elderly in particular, who frequently suffer multiple chronic conditions, as well as those in the last year of life.
The average person in their final year of life has at least three or more admissions to hospital, he said. But under Medibank' Private's proposed new rules, he said they find themselves not covered and out of pocket by thousands of dollars.
Exactly what was finally agreed to in the new three-year-contract between Calvary and Medibank Private is unknown with both parties insisting details of the contract remain confidential.
For this reason it is unknown whether the disputed "165 adverse preventable events" or even an edited version of such events, are included in the new contract.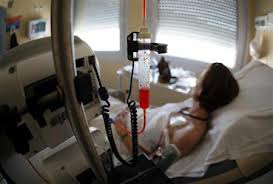 Mark Doran however told radio in South Australia this morning that Calvary's mission had not been compromised while a Medibank Private spokesman confirmed that in the unlikely event a hospital chose to charge a member of a grieving family for a sentinel event such as death in childbirth, the insurer would reimburse the member.
Members would also never have to pay for a hospital acquired complication, the Medibank Private spokesman insisted. But neither he nor Calvary shed any light on exactly what had been agreed to in their ultimately successful eleventh hour negotiations.
In their joint statement last night they would say only that they had "reached an agreement that will deliver quality care and affordability for members and patients."
The President of the AMA, Professor Brian Owler says keeping the terms of the agreement of the new contract is "unacceptable."
"Both sides used arguments about what is in the public interest and the interest of the wider health system, and then to come up with an outcome and not reveal the terms of the outcome is unacceptable," he says.
The AMA and doctors at Calvary Hospitals insist that like most contracts, the devil will be in the detail, but without knowing details of what was and what wasn't agreed to, they are unable to weigh up whether the final outcome is in the best interests of their patients.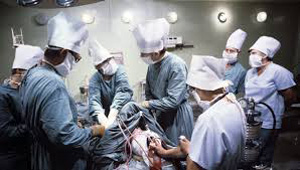 Less than two weeks ago after negotiations and mediation between Calvary and Medibank Private stalled, Professor Brian Owler called on the Government to intervene.
However ultimately it was not Federal Health Minister Sussan Ley or the Government that brought both parties back to the negotiating table. Instead it was independent Senator Nick Xenophon who met for three hours with Medibank's George Saviddes and Calvary CEO Mark Doran and managed to break the impasse.
Today he welcomed the fact an agreement had been reached as did Minister Sussan Ley.